Spicy Tofu Stir-Fry
Looking for a protein-filled vegan meal to continue your day? This tofu stir-fry is just the thing for you! Follow these easy steps to make the perfect Asian-inspired meal!
1/2 bag of soy curls or 1 cube of Tofu (medium)
Marinade:
5T mirin
5T tamari
1/2T sesame oil
1/2T cornstarch mixed w 1T veg stock
Sesame seeds
Toss tofu pieces in marinade for 30 mins
Sauce:
5T mirin
5T tamari
1/2T sesame oil
1/2T cornstarch, 1 T veg stock
1 tsp sriracha
3 tsp vinegar
9 tsp brown sugar
In a pot heat slowly.
Vegetables:
1 red bell pepper 1 carrot 1/2 onion 1 garlic 1 (8oz) chestnuts
1 c snap peas 1/2 c cashews
Sautee sweet onion (chopped), garlic. Add vegetables. Stir-fry. Add sauce, chestnuts and cashew. Stir in marinated tofu/soy curls. Serve over rice or millet and a side salad.
About the Writer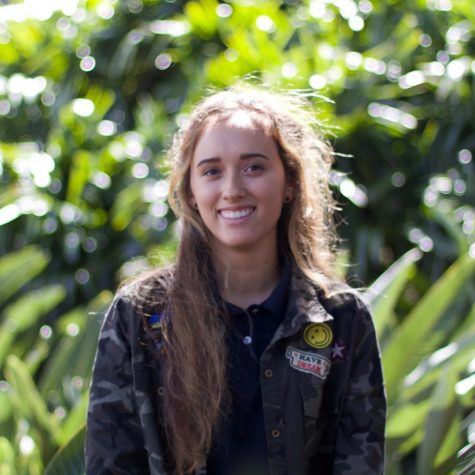 Gabrielle Smythe, Staff Reporter
Aloha, my name is Gabrielle Smythe and I am a second year Ka Mōʻī staff reporter. I am currently a senior and have been at this school since kindergarten. I love to read and write (which explains why I'm in the student newspaper). In addition to this, I also have an affinity for psychology which is why I created Dear Gabby (a section in the newspaper that allows students to submit questions for my advice in return). Overall, I am very excited to start a new year here in Ka Mōʻī and see all the new changes that we have in store!