Shaniya Sakurada, Staff Reporter
November 9, 2018
Saturday Oct. 23 was Kamehameha Schools' annual Senior Lūʻau. Senior Lūʻau is a time to celebrate and bring the class together. It is also a time in which families support the senior...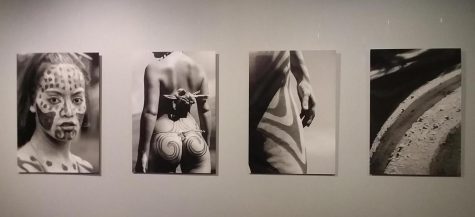 Emily Akau, Staff Reporter
November 7, 2018
On Nov. 5, 2018, Kamehameha's World Poetry Seminar, Fiction Writing, and TV Studio classes took a field trip to Bishop Museum. This fieldtrip acts as a time to reflect on their shared history as Hawaiians...
Taylor Goulart, Staff Reporter
September 28, 2018
The rescheduled September 15th SAT has become a source of worry for students as rumors of cancellation due to cheating circle.
I Mua Olympic's Newest Addition: Powder Puff
September 17, 2018
As a new era begins in Hawaii prep football, with the ILH and OIA merge, so does one here at Kamehameha Schools. With so many changes and policies being added, ASKS felt that...
Kamehameha Middle School Students Win World Championship at LLWS
September 17, 2018
KAPĀLAMA - On August 26, 2018, the Hawaiʻi Little League World Series team out of Honolulu captured the World Championship after a 3-0 victory against South Korea. This...