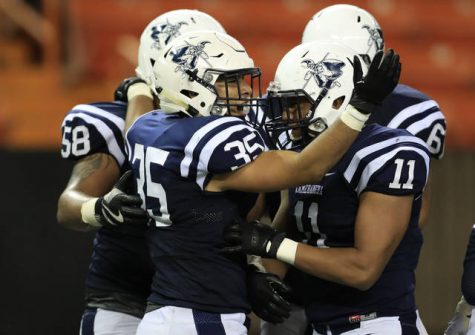 Colt Almodova, Reporter
November 6, 2018
KAPĀLAMA - Three Kamehameha football seniors have been selected to the 2019 Polynesian Bowl. Among the three selected so far, offensive lineman Lokahi Pauole, linebacker Hoku Arias, and defensive lineman...
Kauʻi Samio, Staff Reporter
September 28, 2018
KAPĀLAMA- The Kamehameha Schools Girls Varsity Volley Ball team had their annual senior night on Tuesday September 25, 2019, against Punahou. Kekūhaupiʻo gym was  decorated...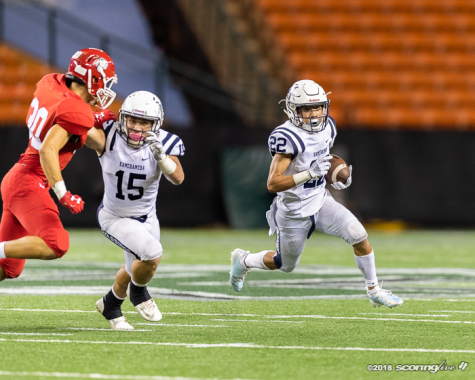 KS Running Backs Make History Against Farrington
September 26, 2018
KAPĀLAMA - The Battle of Kalihi, Governors versus Warriors, a storied rivalry in its new chapter in the OIA-ILH Open Division. Atop Kapālama Heights last week Friday, Sept....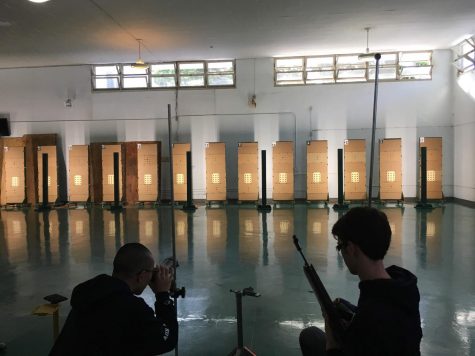 Air Rifle Team Remains Strong After Losing Streak
September 26, 2018
MĀNOA- On Sept. 22, 2018, the Kamehameha Junior Varsity and Varsity Boys and Girls Air Rifle Teams went to Mid-Pacific Institute for their fourth match of the 2018-2019 season. After...
I Mua Olympic's Newest Addition: Powder Puff
September 17, 2018
As a new era begins in Hawaii prep football, with the ILH and OIA merge, so does one here at Kamehameha Schools. With so many changes and policies being added, ASKS felt that...
Senior Jonah Welch Verbal Commitment Video
Before signing with the University of Hawai'i, Senior Jonah Welch had his sights on the Naval Academy. This is his story.