The Old Sugar Mill in Waialua: Quality Shave Ice Without the Wait
Shave ice is local favorite for the year-round sunny weather in Hawai'i, and it's perfect to get before or after a trip to the beach. However, while there are many popular shave ice shops all around the island, going to one of these shops often mean waiting in a long line before you can finally get your hands on this refreshing treat.
Fortunately, on a recent trip to the North Shore with a couple of friends, one of those friends recommended a place where that problem could be avoided: The Old Sugar Mill in Waialua. Although the sugar mill has a handful of tourists who visit throughout the day, the first thing that made it stand out from other shave ice shops was the lack of huge crowds. Two possible reasons for that could include the sugar mills location off of the main road and the variety of attractions it offers alongside shave ice including art, vintage Hawaiian souvenirs, and the sugar mill itself.
The second thing that made the sugar mill stand out was its flavors. Unlike the artificial flavoring of many other shave ice shops, the shave ice at the sugar mill is homemade and naturally flavored from North Shore fruits. Some flavors include pineapple, papaya, taro, and coconut. Because their shave ice is homemade, you do have to wait around five minutes for it to be made, but it's easy to kill time by walking around their shop, and the rich flavors and finely-crushed ice make the wait worth it.
The last thing that made the sugar mill stand out was the great service. The workers at the sugar mill are very friendly, and they tell you that you're allowed to go back to ask for more syrup or any other adjustments you may want to the flavoring of your shave ice. They really want to make sure you have a good experience at their shop.
So, the next time you're on the north side of the island and you don't want to wait a while for quality shave ice, check out the Old Sugar Mill in Waialua.
About the Writer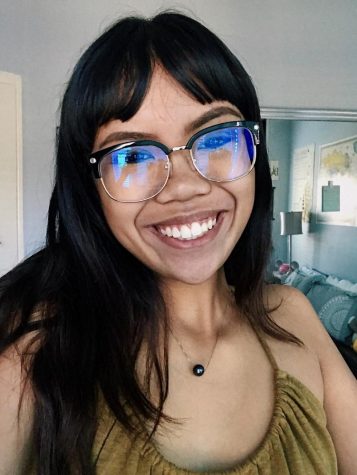 Catherine Jara, Staff Reporter
Aloha! My name is Catherine Jara, I'm a senior, and this is my first year on the Ka Mō'ī staff. Last year, I was the club section editor on the Ka Na'i Aupuni staff, but I switched over to newspaper because I wanted to step outside of my comfort zone and explore more of my writing skills. However, yearbook gave me a lot of good design and communication skills, so I have a unique experience with publications.
Currently, my goal is to major in International Relations, because a program I went to this past summer sparked my passion for culture and global studies. Although I'm not planning to major in Journalism, I feel like the skills I gain from newspaper, such as being able to conduct an interview and strategically communicate my ideas, will be useful for the direction I want to go in. I'm also involved in National Honors Society, KEY Club, and Dog & Cat Huggers.