Varsity Cheerleaders Experience at Nationals
Kamehameha's varsity cheerleaders competed in the national cheerleading competition in Orlando Florida for the first time in a while.
They competed on a national level and enjoyed Disney World in celebration on February 5-11. They performed with almost 20,000 athletes and 1,000 teams from across the world in the Universal Cheerleaders Association Cheer Competition held at ESPN. UCA was founded in 1974 by Jeff Webb to provide cheerleaders educational training and is today's largest cheerleading camp company in the world. It is also the largest cheerleading competition for high school cheerleaders and Kamehameha Varsity was the only high school team representing Hawaiʻi there.
Before competing at ESPN, teams qualified in their region. Kamehameha Cheerleaders received the bid to compete early in the season at their cheer camp and finalized their decision to compete at Nationals after their state competition. Throughout various competitions in Hawaii, they built skills, strength, and potential to move on to a national level.
At ESPN, numerous cheerleaders and supporters filled the arenas and walkways. Teams would practice anywhere they got the opportunity in preparation for the upcoming competition. One arena was split up into 4 sections where regional and semi-final routines were performed and the main arena, with the famous castle, held those teams who qualified as a finalist.
The first day of competition featured the Game Day Routines. This routine was composed of a band dance, offense/defense cheer, spirit cheer, and fight song respectively. After their first routine, they qualified to compete in finals while being placed on the 3rd. Following the results, they returned to their house to eat dinner and make some final changes before competing for their final routine.
That night, they took home the 5th place trophy. Although it wasn't what they were hoping for, they were proud of what they had put out there and accomplished.
Junior, Maile Look said, "I think we were all a little disappointed, but the arena was a lot bigger than we were used to and I think we got caught up in the moment."
On Saturday, the cheerleaders competed in the traditional competitions. They had practice in the morning before the competition to warm-up their skills, but upon practice, there were a couple of mishaps that resulted in last-minute injuries. Although they didn't alter their routine, this did make it a little harder to perform their routine to the best of their ability. Although they did put out a good routine that they were proud of, they didn't break to finals for this competition.
Senior, Caitlin Arakaki said, "People came up to us and said how much they enjoyed our routine and it kind of surprised me."
Although they didn't accomplish what they had hoped, they had a great experience and made memories that will last a lifetime.
Junior, Alalaua Paik said, "I enjoyed getting to focus solely on cheer and my team for a week instead of juggling home life, school work, and cheer."
About the Writers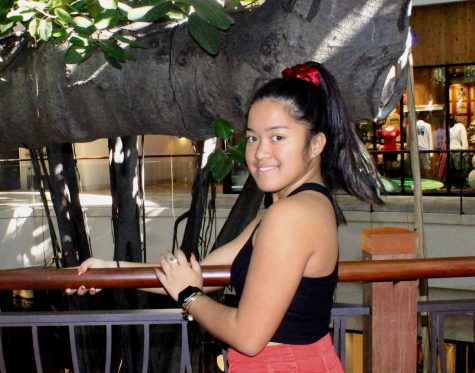 Zaysha Akina-Mahoe, Reporter
EMAIL: zaysha.akinamahoe@imua.ksbe.edu
Aloha, my name is Zaysha Akina-Mahoe. I'm a senior and this is my first-year part of Ka Mo'i. I enjoy learning about the world around me and trying new things, hence the reason I am part of Ka Mo'i.  Outside of Ka Mo'I, I am a Varsity Cheerleader as well as the vice president of Kamehameha Math Team. In the future, I hope to pursue a career that allows me to be adventurous and connected to my Hawaiian culture.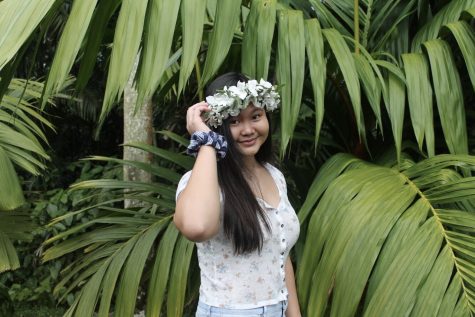 Lisa Hopoi, Reporter
EMAIL: lisa.hopoi@imua.ksbe.edu
Hi! My name is Lisa Hopoi and I'm from ʻAiea. I've been attending Kamehameha since the 7th grade and I'm currently a Senior. For as long as I can remember, I've always loved to write stories and I can't wait to take part in Ka Mōʻī. I am most interested in the interviewing aspect of Ka Mōʻī because I love to hear what people have to say about different events happening around campus. I hope to spread the news and keep everyone up to date about what's happening around campus.