Did the NFL Rush the 2020 season?
The highly anticipated 2020 NFL season started earlier this September and with little to no live-action sports and the on-going Covid-19 pandemic, people were excited to finally see football again after seven long months of waiting.
Though teams across the league began preparing for their annual training camp on July 28, the NFL had plans of their own and decided to cancel training camps and the customary four-game pre-season. With the lack of preparation,  many players had to get their bodies into "football" shape by going through extremely intense workouts and practices.
Although it is only two weeks into the 2020 season, there have already been a significant amount of players who have gotten injured. Christian McCaffery, running back for the Carolina Panthers, suffered a high ankle sprain, while the defending rookie of the year, Nick Bosa, defensive pass rusher for the San Francisco 49ers tore his ACL against the New York Jets. In addition, all-pro running back of the New York Giants, Saquon Barkley, and pro bowl wide receiver for the Denver Broncos, Cortland Sutton both tore their ACLS in their week two game.
The San Francisco 49ers, in particular, not only lost their Pro Bowl defender Nick Bosa, but also face the challenges of injuries to quarterback Jimmy Garapollo, running back Raheem Mostert, and defensive tackle Soloman Thomas who all went down during their 31-13 victory against the New York Jets. With such a talented roster, the 49ers face serious problems with future games without access to key players.
Although injuries are inevitable in football, the increase in that statistic brings into question if an extra two months to prepare for the season could have resulted in fewer injuries. Since Conventional Football Wisdom has not yet proved the reason for the spike in injuries, NFL teams will have to carry on with the season and do their best to stay healthy.
About the Writer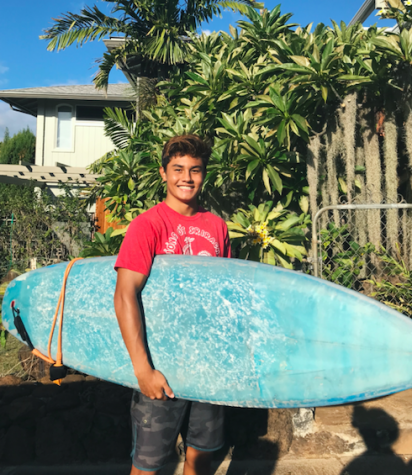 Trevor Siu, Reporter
EMAIL: trevor.siu@imua.ksbe.edu
Aloha, my name is Trevor Siu and I am from Pauoa Valley. I am a senior and have attended Kamehameha Schools since Kindergarten. This is my first year in Ka Mō'ī, however, I have always wanted to help spread the truth behind the events going on within our community. I love playing basketball, kayaking, and going on adventures with my friends.