Warriors Battle to a 21-21 Outcome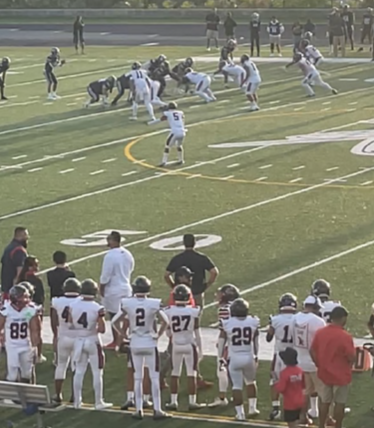 The final score was 21-21 for the Warriors and Nā Menehune as they competed on Friday, Aug. 26 at Kunuiakea Stadium.
"These past two games have been a great test to show us what we need to work on and get better at" wide receiver Kahanu Kalahiki states. "Our motto for this season is to "Believe". According to Kahanu, Coach Abu emphasizes that everyday at practice. Believe in each other and believe that we have what it takes to compete for the state title."
Senior quarterback, Keali'i Ah Yat led the Warriors with 238 passing yards. He also had 18 rushing yards that resulted in two touchdowns. It was a total team effort as the defense contributed with an interception by cornerback Nicson Alapai. Defensive stalwarts Nazaiah Caravallo and Kiai Hanohano each sacked the quarterback resulting in a loss of yards. Kamehameha's next game was against St. Louis on Saturday, Sept. 10 at Kunuiakea Stadium in which they lost 49-14.