Three Staff Memberʻs Articles Recognized By Best of SNO
On Feb. 26, Mahealani Deenik, Joby Lum, and Holly Ikeda of the Ka Mōʻī had their stories published on Best of SNO. This would be the first story accepted onto the Best of SNO platform. The Best of SNO is a platform that our WebHost SNO uses to display stories that are of the highest quality out of all high schools using the SNO system. Stories are published on this website on a daily basis and feature high schools from across the nation. The requirements for being able to qualify for the Best of SNO award is a story that needs to be error-free, "stand out from the crowd", provide context and a discussion, and be appropriately formatted with images, captions, and reporter names.
The stories selected by SNO to be featured on their Best of SNO website was on the topic of Bill 40. Bill 40 was introduced into law by the City and County of Honolulu on Dec. 17th, 2019 that would ban the use of single-use plastics in the food industry. The articles submitted to SNO by our reporters provided multiple angles on Bill 40 from how it would affect consumers to how it will affect the environment.
With one story being selected for Best of SNO, the Kā Mōʻī Staff would need to submit 2 more stories that are chosen to receive the Best of SNO badge for our website. We currently have two badges which are site excellence and story excellence. This is the first year that the Kā Mōʻī staff has won any awards from SNO for their online. Click on the link below to be redirected to the Best of SNO story. https://bestofsno.com/412
About the Contributors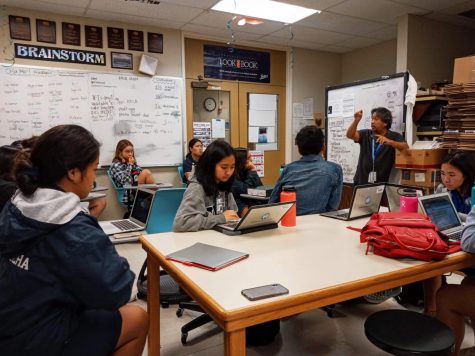 Ka Mōʻī Staff 2019-2020, Staff
We are the 2019-2020 School year Ka Mōʻī staff. We are 15 students that are trying to provide Kamehameha Schools a quality newspaper. Stay tuned for more!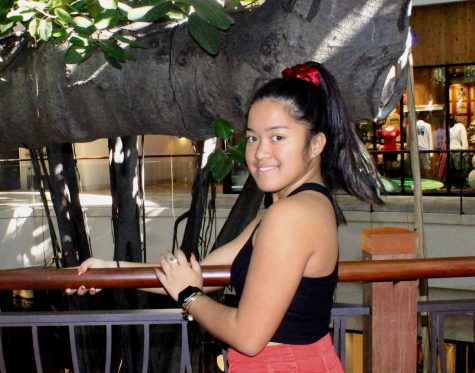 Zaysha Akina-Mahoe, Reporter
EMAIL: zaysha.akinamahoe@imua.ksbe.edu
Aloha, my name is Zaysha Akina-Mahoe. I'm a senior and this is my first-year part of Ka Mo'i. I enjoy learning about the world around me and trying new things, hence the reason I am part of Ka Mo'i.  Outside of Ka Mo'I, I am a Varsity Cheerleader as well as the vice president of Kamehameha Math Team. In the future, I hope to pursue a career that allows me to be adventurous and connected to my Hawaiian culture.