Kids for Kids Club: Shaping the Next Generation
Years and years ago, "community service" was a consequence for juvenile offenders. Perhaps because the "good" students were generally too busy tending to their rigorous school schedules, to spend their leisure time elsewhere. However, today, more and more students are dedicating their free time to serving others. The Kids for Kids Club, here on campus is an example of this. Kids for Kids is dedicated to giving back and helping younger kids thrive.
"As leaders of the student body, it is our duty to give back and to help the younger generations develop a strong foothold in their education at Kamehameha," said senior club member, JP Newman.
As a club, they hope to have a positive impact on the up and coming members of our school and communities. Participating in activities like after school study help in the elementary, or bake nights at the Ronald McDonald house, the club strives to impact students and make a difference in their lives.
"I feel that it's important for our school to be connected all the way from elementary to high school, by joining Kids for Kids club, we have been able to strengthen our sense of community on campus and with other people in our generation," said Nick Wong, another senior club member.
If you are interested in helping out or making an impact on the future generations here at KS, join us!
If you have any questions, feel free to email Caylee.Honda@imua.ksbe.edu.
About the Writer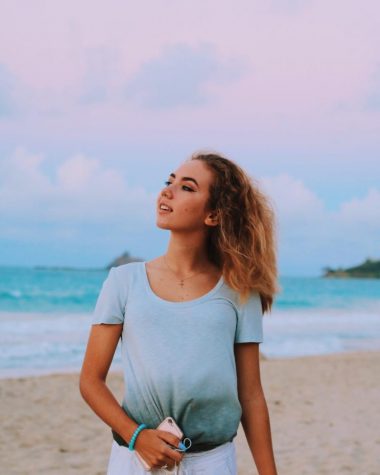 Tehya Taylor, Staff Reporter
Hi! My name is Tehya Taylor and I am currently a senior, here at KS. This is my first year in Ka Mōʻī as a staff reporter, and so far I'm loving it! I also enjoy ceramics and photography and I'm hoping to make a lot of progress in those areas this year. On my free time, I enjoy making memories and going on adventures with my friends. I plan to attend college somewhere on the east coast, and I'm looking forward to all the new and exciting experiences to come.