KS Graduate Talks Idaho Murder Case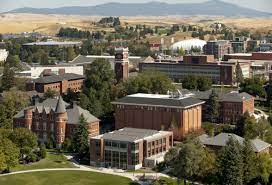 Early morning of Nov. 13, around 4 a.m., the University of Idaho students Ethan Chapin, Xana Kernodle, Madison Mogen, and Kaylee Goncalves were brutally murdered in their six-bedroom house not far from the Moscow, Idaho campus. The two roommates who survived the quadruple homicide are identified as Dylan Mortenson and Bethany Funke. Just as people were believing that the case was going cold, on Dec. 30, more than six weeks after the murders, police arrested 28-year-old Bryan Christopher Kohlberger.
Kohlberger has a master's degree in criminal justice from DeSales University and was attending Washington State University in pursuit of a Ph.D. According to data from Naviance under "your high school's application history," 35 KSK 2022 graduates applied to Washington State University (WSU); 27 were accepted, and 7 enrolled at the school.
2022 graduate, Chloe Sylva, currently attends WSU. Her friend Zoe is a former criminology major who had Kohlberger as a teacher's assistant and claims that "he never showed any behavior that would allude to his crime. He was the 'normal' TA. The other one for that class was the 'weird' one."
Chloe says she is surprised by the lack of reaction from students, staff, and teachers, but continues to add that "death is actually quite prevalent here and may be the reasoning for why life on campus hasn't changed noticeably following the Idaho murders and arrest of Kohloberger."
A statement released by the WSU's Department of Criminal Justice and Criminology said the department is "relieved that justice will be carried out."