Mahea Attempts to Think Deeply: Reevaluating the Kamehameha Student Identity
Hawaiian. Culturally-grounded. Hyper-motivated. Industrious. Respectful. Diverse. Loyal. A few adjectives mentioned when I asked a couple of my classmates what comes to mind when they think about the traits of a traditional Kamehameha High School student. Although the Kamehameha student identity embodies the epitome of young, impassioned Hawaiians with a drive to make positive change, we students are met with identity choices that make us seriously ponder who we are and what we value to the core.
The topic of religion and culture brought up in a past chapel has sparked some interesting dialogue amongst students and faculty, drawing attention to the continued attempt at interconnecting Hawaiian culture and Christianity in our school environment through the means of our religious education program and weekly chapel services. This ultimately translates into the question of identity and the responsibilities that come along with it.
The words uttered by Kahu Awai during a chapel service on Jan. 31, acknowledging that his intentions were most likely to promote positivity and self-integrity, rang, "Hawaiian culture is a part of me. But Christianity defines me." Some were perplexed by the hardened deliverance of that statement.
In response, a group of students decided to peacefully protest the message, not in opposition to Christianity, but to the imposition of the absolute proclamations made with no freedom to object. Senior Natalie-Rose Wilcox gives reason on why she sat out, "Everyone that attends Chapel enters the space in respect of Christianity. However, I don't feel that same respect reciprocated towards my personal beliefs."
Religion is a very intimate and personal subject— everyone has the freedom to believe in what they want with respect from others. Still, as individuals, we also need to know that our perspective and beliefs won't necessarily line up with the person sitting next to us.
A student who requested anonymously said, "I believe Pauahi was rooted in both Christianity and Hawaiian culture. She was able to find the balance between the two and prosper. I think having a mandatory Chapel is just a part of that. You chose to come here, so accept the rules."
Yet, this issue goes beyond the boundaries of chapel attendance. It's an established fact that most students accept that chapel is mandatory and acknowledge the Christian stance of this school. However, the nature of the messages delivered in Chapel may have disregarded and encroached on a number of students' personal beliefs and practices that are essential to their Hawaiian identity.
The question of identity is how do we integrate all aspects of Hawaiian culture and Christianity while making every single student, regardless of their beliefs, comfortable and at home each time they step foot into Chapel. How do we find common ground?
Kamehameha Senior and leader of The Eclectic Society of Blind Hawaiians Club Omari Kenyatta acknowledges what could be done to improve and maintain a healthy relationship amongst students and religion at school, "First of all, kill the mandatory stuff, open it a lot more to student-driven discussion, and maybe start working on a religious complex that has services and places of worship for people of all religious backgrounds."
Kenyatta continues, "I am Hawaiian and Christian, but I change that definition of what it means to be both so that they fit to be both. There's no one right way to be Hawaiian, and there's no one right way to be Christian."
Circulating back to the sense of student identity, students are told to ground themselves within their cultural identities and acknowledge the wishes of the founder of this institution. As teenagers, we are constantly questioning our identity and where our purpose lies. Figuring out who we are now is vital to our future and can change in a heartbeat. Our school should be a place where students feel open to think deeply and question ideas rather than setting limits on the fundamental understandings of identity and purpose pertinent to the world beyond Kapālama.
About the Contributors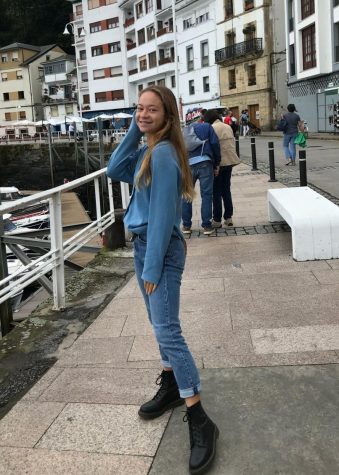 Mahealani Deenik, Reporter
EMAIL: mahealani.deenik@imua.ksbe.edu
I joined the Ka Moi team to learn about the journalism world and to be apart of a group of young Hawaiians with a powerful voice. I want to travel around the world after attending college and join the Peace Corps. I am passionate about solving social and environmental issues. I surf as much as I can and I enjoy running distance races for track and cross country. I wants to be able to look back on my life when I am older with no regrets or bitterness.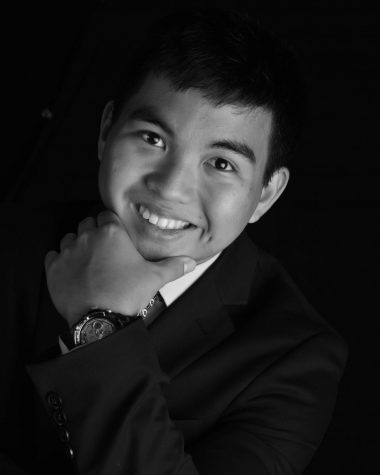 Joby Lum, Website/Tech Director
EMAIL: joby.lum@imua.ksbe.edu
My name is Joby Lum, some know me as Mateo and I am a senior and a first-year member of Ka Moi. I came to the hill during my Freshmen year. I have many interests that range from photography to politics and medicine. I am the president of the KS Lifesavers Club and the KS Aviation Club. My dream is to become a paramedic and be able to serve those in my community. I chose to join Ka Moi because I love to write and be able to show the other side of a story. I feel that Ka Moi will help me become a stronger writer and expose me to the world of journalism.