Creative, Cool, Casual Christmas Bucket List
If you're looking for things to do this Christmas season, this list will present some festive activities and hopefully inspire you to create some of your own.
1-Get a picture with Santa
No matter how old you are, you can go get a picture with Santa at local malls near you.
2-Design ornaments or stockings or wreaths
Don't want to spend money on already made decorations that other people have too? Create your own!
3-Try different versions of hot chocolate
Milk chocolate, dark chocolate, white chocolate, salted caramel, French vanilla, cinnamon, peppermint, etc. Try it all!
4-Donate gifts to organizations like Toys. For Tots or Operation Christmas child
Not all humans have the opportunity to enjoy Christmas with gifts. Spread the Christmas spirit by donating some.
5-Bake Christmas cookies
Everyone loves Christmas cookies. Maybe you could share some too?
6-Create Christmas cards
Do you have family or friends far away? Creating a Christmas card and sending it to them will show how much you appreciate them.
7-Make a Christmas playlist
There are so much joy and excitement in listening to Christmas music. Create one specialized for you.
8-Cut out and hang snowflakes
Since there's not much snow in Hawaii. Make some of your own (that lasts longer too)
9-Go Ice Skating
Head on over to the ice rink and enjoy gliding around with some friends or family.
10-Walk around to see some colorful Christmas lights
There are many houses and cities decorated with festive Christmas lights. Walk around, enjoy the view, and take pictures while you're a
About the Writer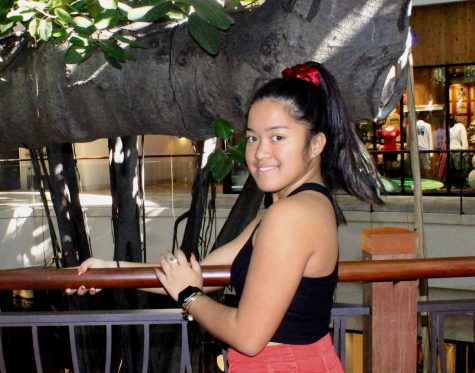 Zaysha Akina-Mahoe, Reporter
EMAIL: zaysha.akinamahoe@imua.ksbe.edu
Aloha, my name is Zaysha Akina-Mahoe. I'm a senior and this is my first-year part of Ka Mo'i. I enjoy learning about the world around me and trying new things, hence the reason I am part of Ka Mo'i.  Outside of Ka Mo'I, I am a Varsity Cheerleader as well as the vice president of Kamehameha Math Team. In the future, I hope to pursue a career that allows me to be adventurous and connected to my Hawaiian culture.