New Year, New Principal – Get To Know Your New Poʻokumu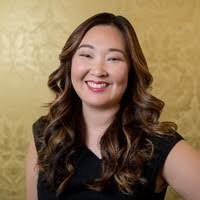 It's almost eight o'clock in the morning. Students, old and new, are scurrying into Kekūhaupiʻo Gym in light of the Welcome Back Assembly.
From the spunky MCs to the compelling performances, the Kamehameha ʻohana is in high spirits for the upcoming school year: new faces, new schedule, and, more importantly – new principal.
Wendy Erskine, the new high school principal, introduced herself to the student body in a way that nobody could forget. Perhaps it was the way that she presented herself: sharing how she had met the Chicago Bulls' basketball team and the utilization of her new ʻōlelo Hawaiʻi skills, or maybe it was the memorable way she jumped in with the Junior class board's dance routine to Teen Beach Movie's "Cruisin' for a Bruisin'." Nonetheless, Erskine's appearance left many students with an interest in their new principal.
Erskine is a 1997 Punahou graduate, where she attended for thirteen years. "I would say I was a pretty typical high school student. I wanted to be a doctor – take lots of classes around pre-med and other things," Erskine said. "Then, I realized pretty quickly that I didn't want to be a doctor anymore."
Her trip to Europe and camp counselor experience helped with that resolution. "Those were the two big things that I think were turning points for me," said Erskine. "I figured out that through the Europe trip, I didn't want to stay in school here for college, and I think the camp experience was important because it helped me figure out that I loved working with students."
Addressing the rivalry between her alma mater and Kamehameha, Erkine laughed as she said, "I'm very okay with setting aside my blue and yellow for as long as I'm here. We'll bleed blue and white now and I'm okay with that."
After graduating from Punahou, earning a Bachelor's degree from Northwestern University, and finally a Master's degree from National Louis University, Erskine joined the 'Teach for America' program as a managing director in Chicago. Here, she truly fell in love with teaching. In 2006, she returned to Oʻahu to serve as Teach for America's regional director. Helping the organization become implemented into the community, Erskine aided in bringing high-quality teachers to areas in need.
"It was a really cool thing to do – to get to know the community better. I also realized how much we need good teachers," Erskine said.
Though, after about five years in Teach for America, Erskine felt a bit like "a travelling salesman," and decided that she wanted to be in a school working with kids. So, in 2011, Erskine went back to Chicago for eight years working as an assistant principal and eventually principal at Chicago Bulls College Prep.
However, with her new daughter Lele, Erskine wanted to find a way back home so her daughter could expirience the same childhood she had, "I grew up going to the beach [and] hiking and being outside and being in warm weather – and Chicago's not that."
She ultimately made the choice to move back to Hawaiʻi. "My husband really loves Hawaiʻi, so that was good!" said Erskine.
After moving back to Oʻahu, Erskine saw the posted position for poʻokumu at Kamehameha. Though she originally applied for the middle school position, she decided to try for the open high school position along with the middle school position.
"Most of my experience is from high school," Erskine said. "So at some point, I decided to throw in my name for the high school position as well."
She additionally noted that she was attracted to the school's Hawaiian culture-based and Christian values combined with its rigorous college-preparatory environment.
"A kind of tension you see sometimes is that people think it has to be one or it has to be the other. Weʻve reached a place in our community where we see lots of great schools actively trying to do both," said Erskine about the matter.
"I'm excited to be a learner, too." She went on to say. "I've learned so much in my short time as poʻokumu." Now the high school principal, Erskine has been doing a variety of things to implement herself into the Kamehameha community further.
"It's important to know who you are and where you come from – the language and the culture," said Erskine.
Because she's traveled frequently throughout her career, Erskine wanted to learn more about the Hawaiian culture and language so along with the 'ōlelo Hawaiʻi courses for teachers here at Kamehameha; she is now taking online courses as well. "[I'm] working on my pronunciation! It's a little spotty sometimes, but I catch myself. Luckily a lot of people are patient and helpful," Erskine said after reminiscing about the Welcome Back Assembly speech.
When speaking about her mindset for the new school year, Erskine mentioned getting to know Kamehameha. "In order to build relationships, you have to meet with the staff."
Listening and understanding the community and really finding different ways to get to know the students was essential to Erskine. "One of the hallmarks with the students here is that they involve themselves with many different things."
She has made an effort to work with students closely, and has recently met some of the Honors Science Research students, and tagged along to the ASKS Retreat. She also discussed her and her family's thoughts about the Hawaiian Ensemble fundraiser, saying the entire experience was "enthralling."
"One of the first things that gives me hope is that we have phenomenal students." said Erskine, thinking about what gives her hope in the school. "I've been really inspired by the things happening on Mauna Kea and thinking about how that's impacting how we learn – in what ways we learn."
Now poʻokumu, Erskine is able to watch over students and engage in the ways they get involved within the community. Erskine said, "You guys are the future, so that makes me really excited to know that we have a really wonderful student body here."
About the Writer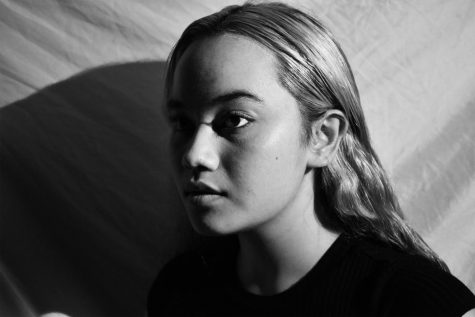 Taylor Cozloff, Editor In Chief
EMAIL: taylor.cozloff@imua.ksbe.edu
Hi! My name is Taylor Cozloff, I'm from Wahiawa and Ahuimanu, I'm a senior, this is my third year on staff, and my second as Editor in Chief. I enjoy traveling, reading, writing, and outrigger canoe paddling. This is sadly my last year on staff, but I will be continuing my life in the journalism world when I study journalism in college and, hopefully, make it my career. I am incredibly passionate about social justice, equality, and the environment, so you'll probably see a myriad of articles about these subjects with my name in the byline. Ka Moi is for the students, by the students, so if you wish to submit an editorial about problems you see in our school, community, or in the world, feel free to email me any time.