Holly Ikeda, Staff Reporter

December 21, 2019
The holiday season is here and with it comes the festive sights, smells, and tastes of the winter season. Try out and enjoy these recipes from easy level bakes to a dish even Gorden Ramsey would be proud of. Enjoy a light white winter season with Peppermint Kisses: From TasteofHome! If...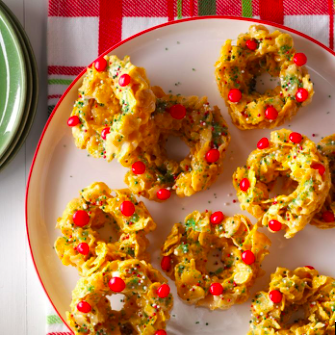 Kiersty McKee, Staff Reporter

December 11, 2019
With the holiday season in full swing, the foodie in all of us longs for iconic Christmas snacks to feast on. These tasty treats can be a part of your holiday memories, whether you make them by yourself or with friends and family. Enjoy! Holiday Cornflake Cookies These cute little cookies will bring...