Recommending Some Simple Recipes to Try This Holiday Season!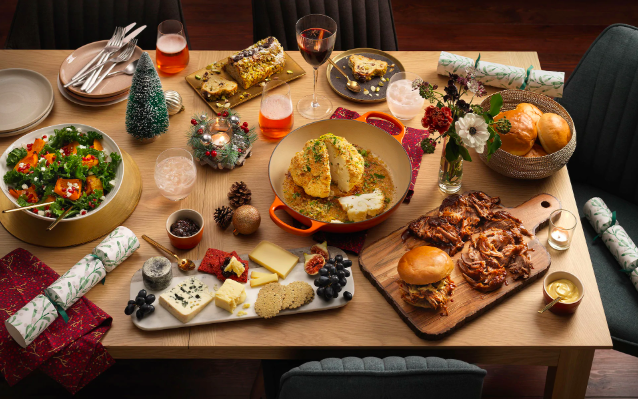 The holiday season is here and with it comes the festive sights, smells, and tastes of the winter season. Try out and enjoy these recipes from easy level bakes to a dish even Gorden Ramsey would be proud of.
Enjoy a light white winter season with Peppermint Kisses: From TasteofHome!
If you like peppermint and donʻt want something that is heavy in fat, peppermint kisses are just for you! Prep time is 30 minutes. Bake/cooling is 1-1/12 hours.
As seen on TV, enjoy a weird but fun plate of Buddy the Elfʻs Spaghetti!
A fast and fun dessert to make, just boil some pasta and add whatever sweet toppings. Just stay true to the 4 food groups: candy, candy-cane, candy-corn, and syrup!
The main dish of the night! Roast Beef!: From Real Simple, Sara Quessenberry
Only 4 ingredients that will have your mouth watering. Prep time 10-20 minutes. Cook for about an hour.
Slow-cooked Roast Beef with tomatoes and garlic
Going healthy this year? Donʻt worry, an alternative is here!: From Veganinstantly
If you decide to stay away from animal products and enjoy a nice light holiday meal then do not worry. A Vegan Cauliflower Mac and Cheese may be something youʻd like to try! Prep time is 5 minutes. Cook time is 25 minutes.
About the Writer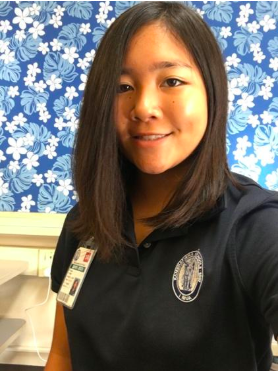 Holly Ikeda, Reporter
EMAIL: holly.ikeda@imua.ksbe.edu
My name is Holly Ikeda I am a Sophmore and this is my first time in Ka Moi. The reasons I joined Ka Moi are because I knew it would be a unique experience that would help my growth as a student while letting the voice of my fellow students have a chance to be heard. In the future, I want to pursue a career as either a social worker, behavior healths specialist, or a psychologist, however, I also have plans of pursuing computer science. I mainly play videogames or getting involved in anything boarding has planned, I participate in the Hui Kua Wehi club and I am also apart of the Air Riflery team.