Top 3 Christmas Snacks! (With Recipes :D )
With the holiday season in full swing, the foodie in all of us longs for iconic Christmas snacks to feast on. These tasty treats can be a part of your holiday memories, whether you make them by yourself or with friends and family. Enjoy!
Holiday Cornflake Cookies
These cute little cookies will bring some holiday cheer to guests or friends who receive them! You can decorate them with different candies and sprinkles to personalize them as well.
Prep Time: 15 minutes // Makes: 16 cookies
Ingredients
– ½ cup of butter, cubed
– 40 large marshmallows
– 4 cups frosted cornflakes
– Red hots
– Assorted sprinkles
Steps
1. In a 6-qt. stockpot, melt butter over medium heat. Add marshmallows; cook and stir until melted. Remove from heat
2. Fold cornflakes. Working quickly, fill 16 greased muffin cups two-thirds full. Using the end of a wooden spoon, make holes in the centers to resemble wreaths. Decorate immediately with Red Hots and sprinkles.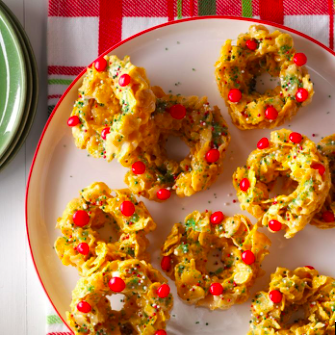 Christmas Chex Mix
If you know me, you know that this is my favorite snack of all time, and I never learned how to make it myself. I wait until the Christmas season rolls around, hoping that one of my family members or friends will give me some; but I have committed to finally making it myself! 🙂
Prep Time: 15 Minutes
Ingredients:
– Rice Chex Cereal
– Corn Chex Cereal
– Honeycomb Cereal
– Granulated sugar
– Light corn syrup
– Salted butter
Steps:
1. In a large mixing bowl, mix together the assorted cereals
2. In a medium saucepan, combine the sugar, light corn syrup, and salted butter
3. Bring mixture to a boil over medium-high heat, stirring occasionally
4. Allow mixture to boil for 2 minutes, stirring occasionally
5. Remove from heat and carefully pour sugar mixture over cereal and toss to coat evenly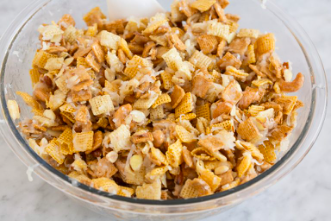 Peppermint Reindeer Bark
These cute reindeer peppermint bark treats can satisfy any chocolate lover's tastebuds, and can be customized to your liking! As a dark chocolate enthusiast, I would enjoy making this peppermint bark with some dark chocolate chips.
Ingredients:
– Chocolate chips
– Red M&Ms
– One crushed candy cane
– Candy eyes
– Small pretzels
Steps:
1. Melt one 12 oz. bag of chocolate chips in 30-second intervals, stirring in between each interval
2. Line a baking pan with wax paper
3. Spread the chocolate over the wax paper in a thin layer
4. Place an M&M nose, pretzel antlers, and candy eyes onto the chocolate
5. Sprinkle crushed candy cane over chocolate
6. Refrigerate until firm, and break or cut into pieces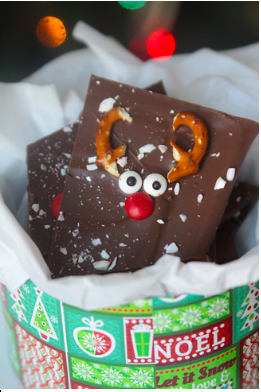 About the Writer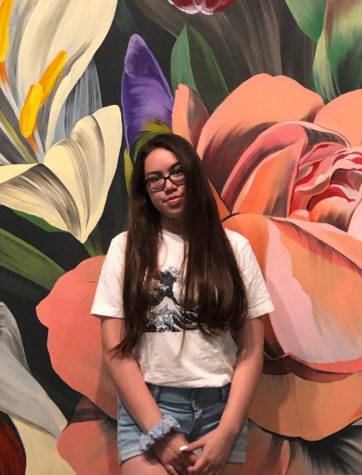 Kiersty McKee, Reporter
EMAIL: kiersty.mckee@imua.ksbe.edu
Aloha! My name is Kiersty McKee and I am from Papakōlea, Oʻahu. I am currently a senior, and I began my journey at Kamehameha in Kindergarten. I am a member of the Concert Glee Club, the senior class board, as well as a few clubs on campus. This is my first year writing for Ka Mo'i, and I joined to determine my interests going into college to possibly decide on a major and career path.