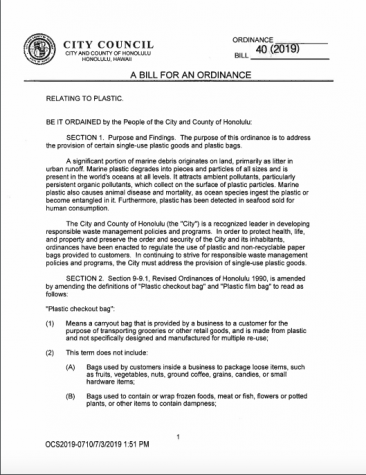 Joby Lum, Website/Technology Director

February 19, 2020
The City and County of Honolulu passed the controversial bill 40 on Dec. 17th, 2019. Let it be known that the reason and emotions behind the bill are all done in good intentions. However, the logistics of the bill and the potential ramifications cast a bleak outlook on the future of the island of Oʻahu...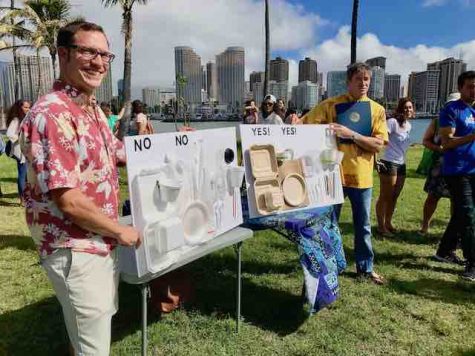 Mahealani Deenik, Staff Reporter

February 13, 2020
With several revisions, the anticipated Bill 40, one of the most restrictive single-use plastic bans in the country, was signed on December 17, 2019, by Mayor Kirk Caldwell. The council passed Bill 40 on a 7-2 vote. Stated by the City & Council, "In order to protect the health, life, and property...