Three KS Seniors Selected to 2019 All Star Game
KAPĀLAMA – Three Kamehameha football seniors have been selected to the 2019 Polynesian Bowl. Among the three selected so far, offensive lineman Lokahi Pauole, linebacker Hoku Arias, and defensive lineman Kupono Blake.
After the season's conclusion in the ILH playoffs, the Polynesian Bowl will be the next game for these three warrior football seniors to shine in front of college scouts and take their next step into their football careers.
"Getting selected meant the world to me. It really showed me and I hope I can show others that hard work truly does pay off," said Air Force commit Kupono Blake.
2019 will be the third year of the annual Polynesian Bowl, featuring some of the best high school football seniors from across the country. Only 100 players are selected to the annual all-star game, and many are of Polynesian descent.
"This is another opportunity to play in front of my friends and family on one of the biggest stages in high school this year. It is truly a blessing. Playing with Lokahi and Hoku again is awesome, they are my brothers and we're going to go out there and show that we belong," said Blake.
More selections to the game will be released in the coming weeks.
The 2019 Polynesian Bowl kicks off on Saturday, January 19, 2019 at Aloha Stadium. The game will also be televised on CBS Sports Network.
About the Writer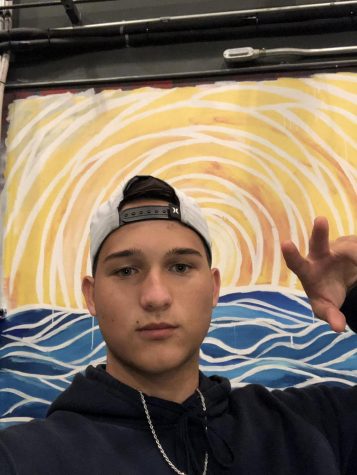 Colt Almodova, Sports Editor
The man, the myth, the legend, Colt Almodova. Some call me the "Baby Horse" especially on our Puka Mai Ka Lā. I'm an avid sports lover with aspirations of becoming a sports broadcaster and following my dream. Mililani is my homeland and I am and a Island boy through and through. Going to the beach at bellows and eating shave-ice is a staple every weekend. If I could only eat one thing for the rest of my life it would have to be khaki mochi a.k.a. arare a.k.a. mochi crunch. One last thing, I believe that the difference between ordinary and extraordinary is that little extra.