Disney Plus New Feature: GroupWatch
Disney rolled out the streaming service Disney Plus, on Nov. 12th 2019, bringing to the homes of all avid Disney souls, the golden collection of: Pixar, Marvel, Nat Geo, Star Wars, and Originals straight out of the vault.  For a subscription cost of $7 a month, anyone can enjoy their classics via mobile app or digital media player.
Since quarantine, many people have been using online extensions such as Teleparty or Watchparty to synchronously enjoy a movie or tv show with their friends, family, or loved ones, even miles away. Through the extension, you can share a code or link with friends and family to all join the "party," and synchronously watch a movie or tv show together. Through the added feature of a chatbox, you can also chat with other viewers in the party as the video is being played, making it a complete distance movie party.
Netflix has been the biggest benefactor of this extension, racking in over 10 million people to have used the extension while watching the streaming service. Disney+ has been no shy competitor to Netflix in the beloved streaming service competition, earning 60 million subscribers in less than a year- which is 56 million more than Netflix's subscriber rate during its first year of release. So, Disney+ has risen to the occasion and has since released an added feature labeled "Group Watch."
The added feature now let's all subscribers- from wherever they are located, watch any title with personal friends and family. The party can hold up to six individual viewers (accounts) and can be initiated through the mobile app or website by clicking the group icon. From there a link will be produced, share the link to easily invite friends and family to enjoy some Disney magic.
The feature allows anyone in the party to stop, fast forward, reverse, or pause the video. While the feature does not support a chat box at the moment, anyone can react within the app with an emoji. Enjoying Disney magic at a distance is now possible through the GroupWatch feature, and despite uncertain times like now, it is from the wise words of Peter Pan that remind everyone, "Anything is possible if you believe."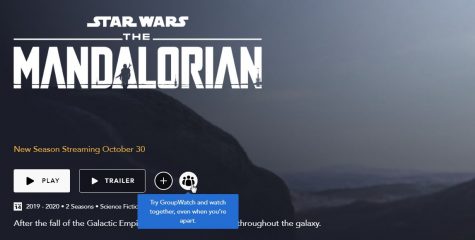 About the Writer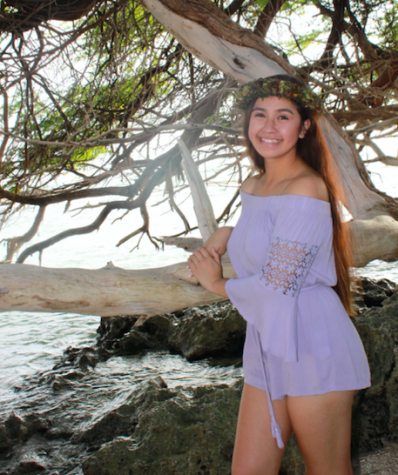 Ivory Unga, Reporter
EMAIL:ivory.unga@imua.ksbe.edu
Aloha, my name is Ivory Unga and I'm from 'Ewa Beach Oʻahu. I'm a current junior and this will be my first year on staff! You could usually find me running around campus with boba, dragging myself up the elevated sidewalk to the speech room, or on an unnatural occurrence, carrying a 6ft metal pole. In any state you see me, I may look irritated but I promise Iʻll smile and say hi. I enjoy literature and reading and will often refer to Tolstoy. Or boba. Depending on the mood :). Aside from the literature, I explore the tech world often indulging in tech startups, graphic design, and solving societal and communal issues through reform. After HS I hope to pursue a career in law as a social justice lawyer and own a shiba inu.