95th Annual Hoʻolaulea Begins With A Rainy And Windy Start
Joby Lum, Website/Technology Director
March 2, 2020
On Feb. 29, the Kamehameha Schoolʻs Parent and Alumni Relations group held its annual Hoʻolaulea Fair at Konia Field. The annual fair started at 8 am with rain and 20 miles an hour gusts. The fair attracts thousands to campus and runs all day until 4 pm. The theme for this yearʻs Hoʻolaulea centered around the idea of Aloha 'Aina.
Due to high wind advisories in the forecast, this yearʻs Hoʻolaulea didnʻt set up any tents that were 10ʻ by 10ʻ as a precautionary measure. Booths were relocated to areas with coverings dispersed accross Konia. The weather throughout the day had showers that would appear periodically and wind gusts up to 45 miles an hour. The weather, for the most part, was sunny with temperatures ranging from the mid-70s to the upper 70s.
Kealohi Chu, a senior, said: "Although the weather could have been better, I still enjoyed being able to enjoy the great food and the beautiful dancers."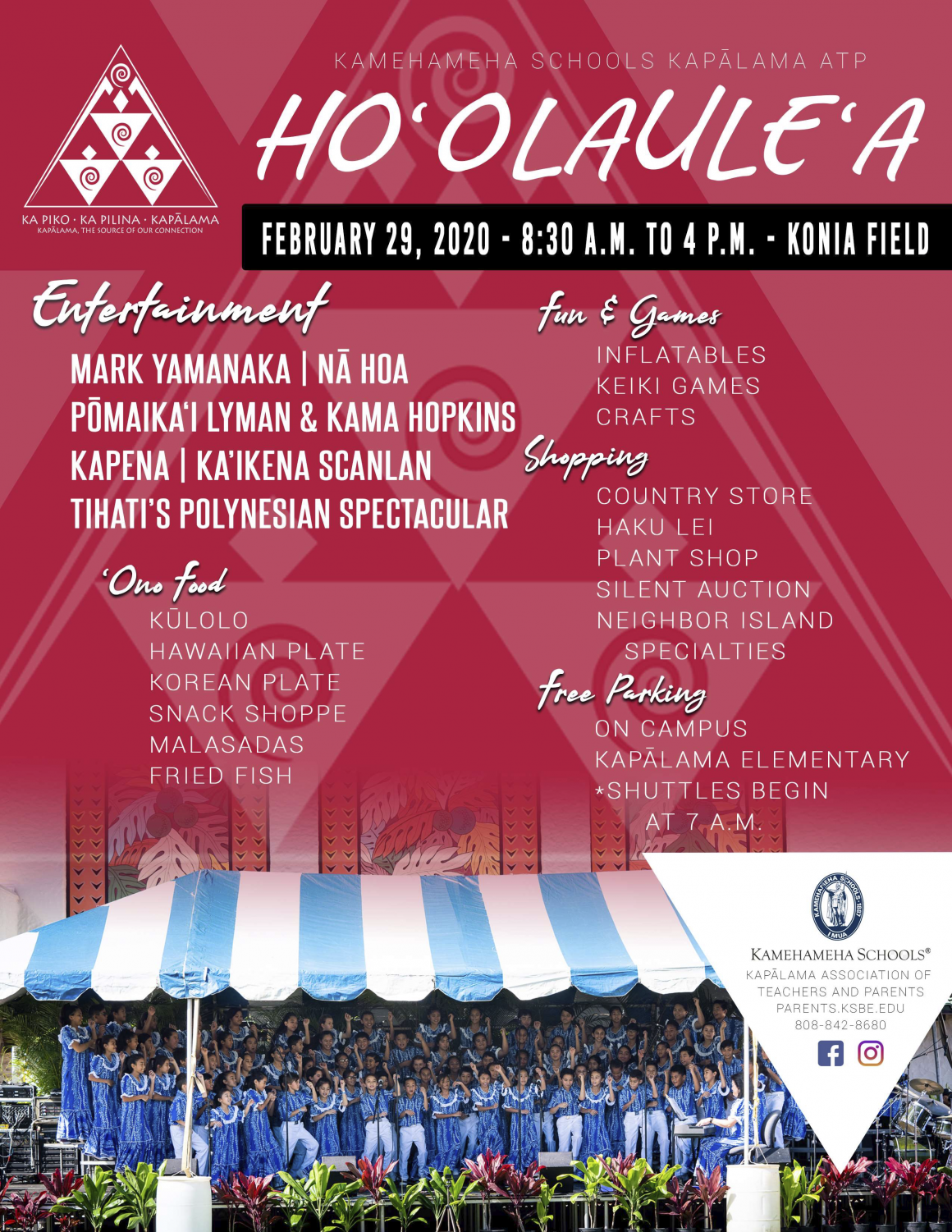 The fair offered guests a variety of foods, shops, games for the keiki, and live entertainment. Featured at this yearʻs Hoʻolaulea, there was Hawaiian food, Korean plates, snack shops, and malasadas along with other sweet treats. There was also a silent auction that featured items donated to the Parents and Alumni Relations group along with the Kamehameha Schools Country Store. The entertainment was mostly Hawaiian music with artists Kapena, Mark Yamanaka, Pōmaikaʻi Lyman and her daughter Mālie Lyman, along with other artists.
Planning for the Hoʻolaulea fair starts months ahead of the event itself with multiple departments involved. Preparation for the day of Hoʻolaulea involves the coordination of the Kamehameha Schoolʻs operations division, transportation division, security team, FLIK, and others starting as early as the day before and working until 10 pm on the day of.
All profits from Hoʻolaulea is directed towards grants for enrichment activities, special events, competitions, and educational travel.
About the Contributor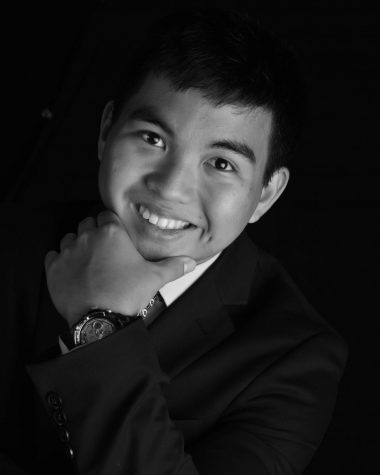 Joby Lum, Website/Tech Director
EMAIL: joby.lum@imua.ksbe.edu
My name is Joby Lum, some know me as Mateo and I am a senior and a first-year member of Ka Moi. I came to the hill during my Freshmen year. I have many interests that range from photography to politics and medicine. I am the president of the KS Lifesavers Club and the KS Aviation Club. My dream is to become a paramedic and be able to serve those in my community. I chose to join Ka Moi because I love to write and be able to show the other side of a story. I feel that Ka Moi will help me become a stronger writer and expose me to the world of journalism.