The Mission to get a Close, Unprecedented Picture of Our Sun
A mission to get pictures of the north and south poles of the sun launched on Sunday, Feb. 9th at 11:03 PM Eastern Time. The mission is a collaboration between NASA and the European Space Agency.
It will take two years to reach its elliptical orbit around the sun but it will provide information about the sun and its magnetic field. The spacecraft called The Solar Orbiter launched from Cape Canaveral in Brevard County, Florida. The Solar Orbiter has ten instruments to capture pictures of the sun's atmosphere, the solar disk, and the poles. How the intense radiation and energetic particles affect our planet and solar system.
The Solar Orbiter will aid in predicting solar winds and stormy space "weather". These storms have big effects on the earth. Solar storms can knock out power grids, disrupt telecommunications, disrupt air traffic, and endanger astronauts.
Tim Horbury of Imperial College London, Principal Investigator for the Magnetometer instrument (MAG) says "The data we received shows how the magnetic field decreases from the vicinity of the spacecraft to where the instruments are actually deployed," but what does that mean? Horbury goes onto explain that this information confirms that the boom deployed, but it also confirms that the instruments will provide accurate measurements in the future.
Yannis Zouganelis, an ESA's deputy project scientist for the Solar Orbiter mission, said, "by the end of April, we will have a better idea of the performance of the instruments and hopefully start collecting the first scientific data in mid-May."
About the Writer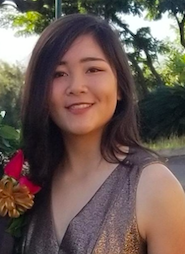 Holly Ikeda, Website Director
EMAIL: holly.ikeda@imua.ksbe.edu
Aloha! My name is Holly Ikeda and I am a Junior. I am from California but for the 2020-2021 school year, I am living in Nanakuli with my grandparents. This will be my second year on the staff. I enjoy playing golf, sketching, and playing videogames. Other things I am involved in are the National Honors Society and the riflery team for our school. I will be running our website for this year and I canʻt wait to continue my journey in journalism!