Physics Teacher Passes Away During Pandemic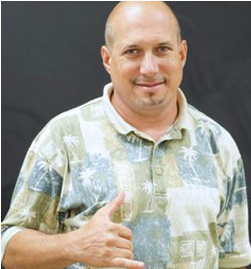 KS unexpectedly lost Physics teacher Peter Grach on the morning of Dec. 25, 2021.  A family friend identified his death as medical-related.
     Grach's sudden death caused an immediate void for students and colleagues.  Known for his rigorous expectations, the Illinois native challenged his haumana to always be at their best.  In addition to teaching at KS for 26 years, Grach served as a QuarkNet mentor, a College Board AP phyisics consultant, and a teacher mentor for KS and the DOE.  Grach aspired to spread his love for physics to other teachers.  As a life-long learner, Grach earned his graduate degree from the University of Hawaii and was a member of various research and education teams at the University.