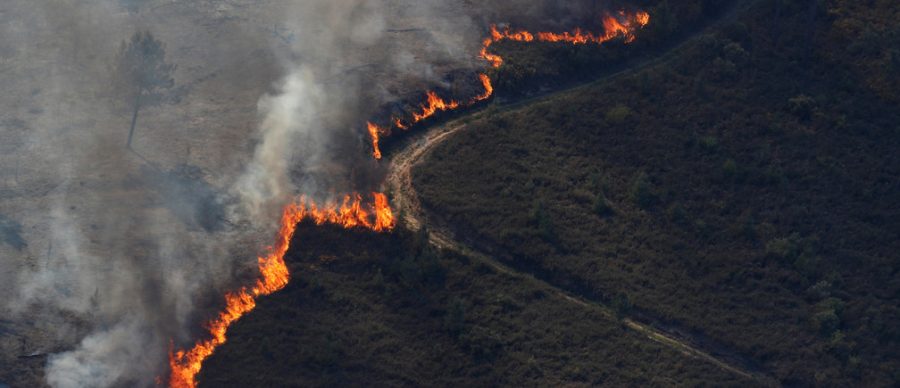 Courtesy of World Economic Forum
The Race To Save The Planet
December 3, 2019
Fall Leaves Benefit our Environment: Don't Get Rid of them
It's fall season, and people are resorting to raking their colorful yard full of leaves. However, according to experts, getting rid of the leaves on your lawn is not the right way to manage your fall leaves. For various reasons, leaving leaves on your lawn will benefit not only your yard but the rest of the environment
First of all, according to EPA data, yard waste took up about 34.7 million tons of waste in 2015, or in other words, 13% of waste accounted for. After state programs that composted some waste, there were still 10.8 million tons of waste, in other words, 7% of all landfill waste. David Mizejewski, a naturalist at the National Wildlife Federation said, "The worst thing you can do is put (leaves) in bags and send them to landfills." He added saying that leaves break down with other organic waste that creates methane which is a greenhouse gas that contributes to climate change.
Secondly, leaves are natural and free fertilizers for yards. Dan Sandon, a postdoctoral researcher of turfgrass at the University of Minnesota, said, "Leaves cover uproot system, preserve soil moisture, suppress weeds and other plants. They also slowly break down and… return nutrients to plants." However, Sandon advised that if there are large piles of leaves in yards, then it would be better to mow over the leaves about once a week.
Lastly, animals depend on leaf litter. Mizejewski said, "Over winter months, a lot of butterflies and moths as pupa or caterpillar are in the leaf little, and when you rake it up, you are removing the whole population of butterflies you would otherwise see in your yard." Raking leaves away will contribute to the decline of essential wildlife.
According to scientists, leaving leaves in your yard is a perfectly natural system where nothing is wasted in nature. They continue to research and advise the public of the advantages of leaving leaves in yards.
About the Contributor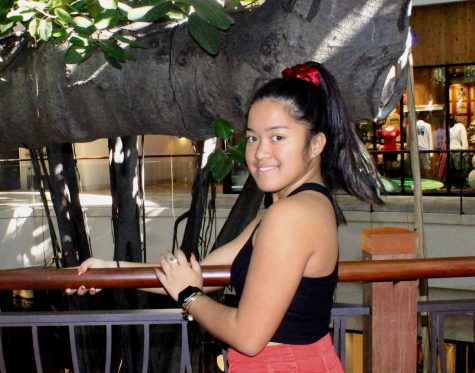 Zaysha Akina-Mahoe, Reporter
EMAIL: [email protected]
Aloha, my name is Zaysha Akina-Mahoe. I'm a senior and this is my first-year part of Ka Mo'i. I enjoy learning about the world around me and trying new things, hence the reason I am part of Ka Mo'i.  Outside of Ka Mo'I, I am a Varsity Cheerleader as well as the vice president of Kamehameha Math Team. In the future, I hope to pursue a career that allows me to be adventurous and connected to my Hawaiian culture.
Leave a Comment
The Battle Against Climate Change: One Tree At A Time
Climate change has been one topic that has been discussed across the nation and the world. A University of Hawaii Professor, Dr. Camillo Mora, is attempting to combat the effects of climate change by planting 10,000 trees in one day.
The inspiration behind this idea for Mora is from his 12-year-old daughter, who has presented this project idea to schools and non-profit organizations. Some of the goals of this project is to help the world become carbon neutral by planting trees to help reduce the levels of carbon in the air. Another reason for the project, said Mora, is to provide the "scaling up [that is] needed to restore our Hawaiian forest".
The event will be held on December 7th, from 2 pm-5 pm with check-in starting at 1 pm. The project will be planting the 10,000 trees in the forest of Gunstock Ranch at 56‐250 Kamehameha Highway in Kahuku. The trees being planted will be trees that are native to Hawaii such as the Lonomea, Wiliwili, Kou, and Koa.
Once the project is finished, Mora plans to name the newly created forest the "Pearl Harbor Legacy Forest" in commemoration of the December 7th attack on Pearl Harbor in 1941.
Those interested in participating in this project are encouraged to:
Sign up at http://gocarbonneutral.org .
Complete the online release form
Be present at the event
Attire for the event is to bring work clothes that is light and comfortable. Those participating are highly encouraged to bring their own water, snacks, sunblock, and shoes. All tools and equipment will be provided at the event.
After you finish the event, you are encouraged to:
Enter the codes you receive from the event for all trees that you planted
Team captains will take photos of the team and upload it
The amount of trees planted will be displayed on GoCarbonNeutral.org . On this website, you can see how your team ranked compared to others at the event.
Dr. Mora will be coming to Kamehameha schools on December 5th, during the I&E periods in the auditorium to present to students his project on becoming carbon neutral.
For more information on this event, please contact Diana Fontaine at [email protected] .
About the Contributor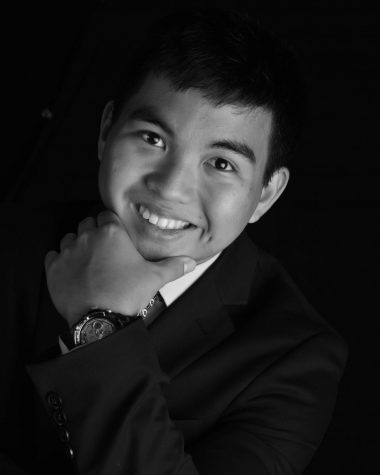 Joby Lum, Website/Tech Director
EMAIL: [email protected]
My name is Joby Lum, some know me as Mateo and I am a senior and a first-year member of Ka Moi. I came to the hill during my Freshmen year. I have many interests that range from photography to politics and medicine. I am the president of the KS Lifesavers Club and the KS Aviation Club. My dream is to become a paramedic and be able to serve those in my community. I chose to join Ka Moi because I love to write and be able to show the other side of a story. I feel that Ka Moi will help me become a stronger writer and expose me to the world of journalism.
Leave a Comment