William Ho: Scholar Athlete
The life of a high school student is undoubtedly rigorous, and the pressure of stabilizing our lives is beyond difficult. However, with the right amount of balance, managing our busy schedules will seem less intimidating. 
Meet William Ho, a scholar-athlete from the class of 2021. Ho holds commendable accomplishments in both academics and athletics. Since the beginning of his scholastic career, he has worked to perpetuate a quality GPA and challenge himself by taking tough courses. Ho is currently in AP Physics, AP Calculus, Honors US History through an Environmental Lens, English, and CAT classes. "For college, I want to attend THE California Institute of Technology. That means I have to maintain a high GPA and get good test scores," said the scholar-athlete when asked about college and academic goals. He wishes to study at Caltech for their Physics program, which is the highest-ranked in the nation. On top of his busy school agenda, Ho is involved in soccer, cross country, and track. He started playing soccer at the age of four and began running in his seventh-grade track season. The junior runner has represented our school by competing at states for both track and cross country. "Right now, I am mainly focused on running, less on soccer. My goal is to win a state championship by my senior year," said Ho. He believes running can help one retain life skills, such as long-term focus and staying calm. Ho finds it hard to be committed to both his passions and often he finds himself putting his academics first, only fitting in athletics when time allows. 
If school stresses you out don't feel alone. The best advice William Ho can give is to manage your time well and not focus too hard on any one thing. "There are so many opportunities you could miss." (William Ho)
About the Contributor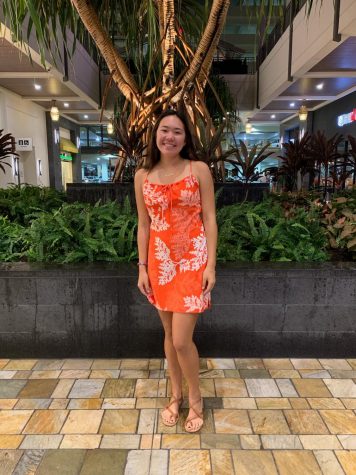 Hannah Mahealani Roehm, Reporter
EMAIL: hannah.roehm@imua.ksbe.edu
Hi! My name is Hannah Roehm, I'm currently a junior and this is my first year in Ka Mō'ī. I have always loved reading and journalism , so working with the school newspaper seemed like the perfect opportunity. In the future, I plan to be either a civil court lawyer or journalist. I look forward to writing for Ka Mō'ī!