KS Running Backs Make History Against Farrington
KAPĀLAMA – The Battle of Kalihi, Governors versus Warriors, a storied rivalry in its new chapter in the OIA-ILH Open Division. Atop Kapālama Heights last week Friday, Sept. 21, the Kamehameha and Farrington football teams squared off against each other in front of a packed crowd of nearly 3,000 fans. For the Warriors, it was a shared Homecoming and Senior Night, as it was the only home game at Kūnuiākea Stadium this season.
With a convincing victory of 32-21, the Warriors snapped their two game losing streak, anchored by a dominating rushing performance by two Kamehameha Seniors, Alec Serrao and Reino Bush. Serrao rushed for 137 yards and scored the game's opening touchdown while Bush had 15 carries for 107 yards. It was a history making night for the two as it was the first time two Warrior running backs broke 100 yards rushing in the same game against an OIA school since 1972 when Sam Parker and William Ahina completed the feat against Waiʻanae.
"We like to refer to each other as the one-two punch," said Bush. "We both want success for each other and not just one guy being in there full-time because we know what we can do together so that record really just capped it off."
Both Serrao and Bush have combined for 753 rushing yards this season.
Kamehameha improves to 3-3 on the year while Farrington drops to 2-5.
The Warriors will look to continue their success this Friday, Sept. 28 against Punahou (4-2) at Aloha Stadium. Kickoff is slated for 7:30 pm.
About the Writer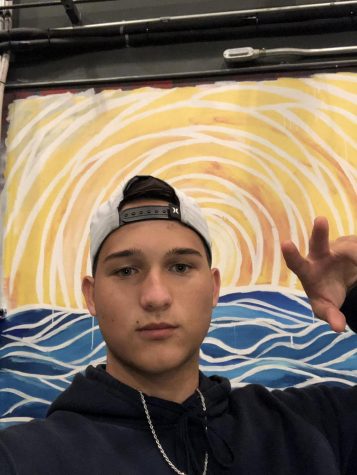 Colt Almodova, Sports Editor
The man, the myth, the legend, Colt Almodova. Some call me the "Baby Horse" especially on our Puka Mai Ka Lā. I'm an avid sports lover with aspirations of becoming a sports broadcaster and following my dream. Mililani is my homeland and I am and a Island boy through and through. Going to the beach at bellows and eating shave-ice is a staple every weekend. If I could only eat one thing for the rest of my life it would have to be khaki mochi a.k.a. arare a.k.a. mochi crunch. One last thing, I believe that the difference between ordinary and extraordinary is that little extra.