2012 Graduate Zeke Lau Uses WSL Championship Tour to Promote Hawaiian Culture
The arrival of the winter swells at Oʻahu's North Shore marks the seasonal transition from Kau (the dry season) to Hoʻoilo (the wet season). To celebrate the changing of the seasons and a new calendar year in native Hawaiian culture comes Makahiki, a season of peace, harvest, sport, and play. As the World Surf League (WSL) Championship Tour comes to 2012 Kamehameha graduate Ezekiel Lau's backyard for the Vans Triple Crown of Surfing, the tournament serves as an opportunity for Zeke to share the culture that birthed the sport of surfing.
Last year marked Zeke's first annual Makahiki event, bringing together the community and professional surfers through native Hawaiian Makahiki events. WSL pro surfers like Kelly Slater, Kanoa Igarashi, Leonardo Fioravanti, and Keanu Asing were among those participating in Makahiki games. In a video produced by FreeSurf Magazine, Kelly Slater says "It's important for all these people to know each other. The world's a small place, the surf world is a much smaller place and it's nice that you get to see familiar faces and find a connection to that spot. I think it's important."
It's that same sense of place that Zeke wants the surfers to take away from the Makahiki, "the idea is that the surfers that come from all around the world get to learn the games: surfing came from these games" says Zeke.
As the only native Hawaiian on tour, Zeke carries a sense of pride and responsibility which is evident in every wave he surfs. As the tour begins to make its final leg towards home for Zeke, the significance is all that much greater. Surfing the backyard-break at his kulāiwi becomes so much more significant than requalification.
About the Contributor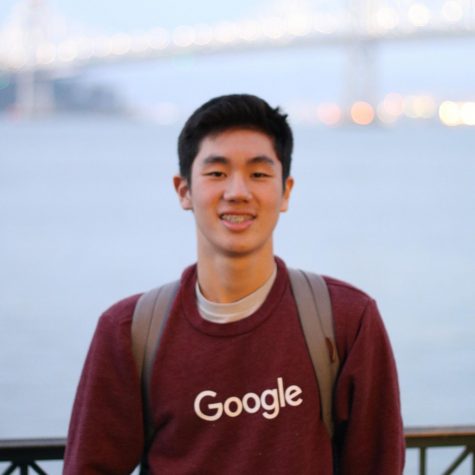 Nick Wong, Online Editor
Hey, my name is Nick Wong and this is my first year on the Ka Mōʻī staff. As editor of Ka Mōʻī's online content, my focus for the year is to tell authentic stories through highly engaging content that represents the students and stories of Kamehameha Schools Kapālama. Aside from school work and volleyball I do freelance web development for local businesses in Honolulu. Check out my portfolio at http://nickwong.io. Aloha!