Corona Resolves Traffic
There are many changes happening due to pandemic COVID-19. One main change that we see in Hawaii, is the lack of traffic.
Oʻahu has a population of approximately 953,207 people which may become a bit crowded. We used to see this, especially around four to six oʻclock. This was when everyone would be trying to get him after work.
Senior, Caitlin Arakaki says, "I live on the Westside and when we were in school, it would usually take me around an hour to get home after school. Now, I could probably drive to school and back in that same amount of time."
Many people have noticed a dramatic drop in the number of cars that are usually on the road compared to our current situation. This may also be due to the lack of tourists that are visiting our islands. Arrivals by air have dropped by 87% in March of 2020. This caused the rental car businesses to reduce the number of cars that they are renting out. Most of these cars filled the empty parking lot at Aloha Stadium.
Senior, Taylor Takahashi says, "I live on the Eastside and I did notice that there are a lot fewer tourists around the beaches. Actually, there is hardly anyone at all on the beaches."
About the Contributor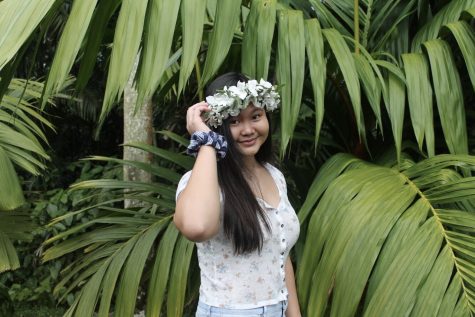 Lisa Hopoi, Reporter
EMAIL: lisa.hopoi@imua.ksbe.edu
Hi! My name is Lisa Hopoi and I'm from ʻAiea. I've been attending Kamehameha since the 7th grade and I'm currently a Senior. For as long as I can remember, I've always loved to write stories and I can't wait to take part in Ka Mōʻī. I am most interested in the interviewing aspect of Ka Mōʻī because I love to hear what people have to say about different events happening around campus. I hope to spread the news and keep everyone up to date about what's happening around campus.