The Rise in Theft on Campus
Joby Lum, Website/Technology Director
April 22, 2020
A problem that is growing in frequency and severity on campus is theft. Compared to last year, there has been an uptick in the frequency of people having their property stolen. Theft has escalated to the point where students are losing apple AirPods (valued at $160), Nintendo switches (valued at $300), phones (Valued at $800 and up), and much more.
On Jan. 17, the Japanese Club was fundraising by selling snacks and ramen bowls when they had their cash register burglarized when it was unattended for a short period of time. The Japanese Club estimated that their loss was between 100 to 150 dollars as well as having some of their products stolen and rummaged through. A report was filed regarding the incident, however, due to the lack of security cameras and witnesses, the odds of finding the thief are slim.
Senior Makana Onzuka, said, "one of my friends had his [nintendo] switch stolen along with his 4 controllers and games". In a poll put on our social media, out of 21 students, 20 said that they have experienced theft on campus.
In a confidential interview with someone who has stolen from people, the informant said, "I steal because my family doesnʻt have a lot of money, so I steal the things I want. Airpods, hydro flask, and just about anything."
In the Kamehameha Schools Student-Parent Handbook, theft depending on the amount stolen ranges from level 3 to level 5. All levels for theft have eligibility for conduct probation and release from Kamehameha Schools.
If you witness or have been the victim of theft, report it to the closest teacher, faculty, or supervisor. If you would like to remain anonymous when reporting the act, contact the Hiʻikua Student Helpline at 1-844-284-2640.
About the Contributor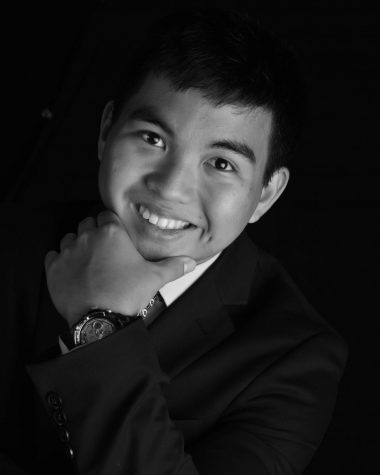 Joby Lum, Website/Tech Director
EMAIL: joby.lum@imua.ksbe.edu
My name is Joby Lum, some know me as Mateo and I am a senior and a first-year member of Ka Moi. I came to the hill during my Freshmen year. I have many interests that range from photography to politics and medicine. I am the president of the KS Lifesavers Club and the KS Aviation Club. My dream is to become a paramedic and be able to serve those in my community. I chose to join Ka Moi because I love to write and be able to show the other side of a story. I feel that Ka Moi will help me become a stronger writer and expose me to the world of journalism.