Are We Prepared For A Disaster?
Joby Lum, Website/Technology Director
April 21, 2020
In recent years, disasters like wildfires, earthquakes, active shooters, etc, are occurring at a frequent rate across the world. Disaster can strike at any time and can be man-made or natural.
The Kamehameha Schools Kapālama security and safety team developed an emergency pamphlet that informs teachers and faculty on how to respond to certain types of events. Some of these events include hurricanes/tropical storms, shelter in place, hostage situations, armed intruders, etc.
Occasionally, Kamehameha Schools conducts fire alarm drills and shelter in place. After the Jan. 13th false ballistic missile warning, Kamehameha Schools conducted a missile drill that involved everyone on campus sheltering in mass meeting areas such as Midkiff or the auditorium.
When asked if teachers knew how to respond to the emergencies listed on the emergency pamphlet, a faculty member who wanted to remain anonymous said, "I know nothing on there but shelter in place. I know what to do but not the procedures listed on the pamphlet".
Students are familiar with only two types of drills which are fire drills and shelter in place. Students would need to follow the commands of the teacher, faculty, or staff that are supervising the class. Keʻalohi Chu, a senior, said " I don't think anyone is prepared for a disaster like a nuclear bomb or armed intruders. We don't perform any drills, go over plans, or really speak on those types of issues."
When asked if students should also be apart of drills pertaining to the emergency pamphlet, Andrew Lai said, "We should have more drills and students and Kumu should be more involved in it. You can never be too safe".
About the Contributor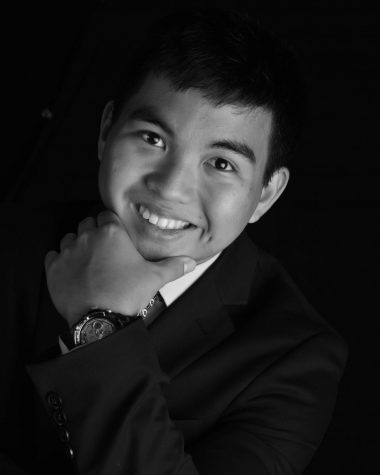 Joby Lum, Website/Tech Director
EMAIL: joby.lum@imua.ksbe.edu
My name is Joby Lum, some know me as Mateo and I am a senior and a first-year member of Ka Moi. I came to the hill during my Freshmen year. I have many interests that range from photography to politics and medicine. I am the president of the KS Lifesavers Club and the KS Aviation Club. My dream is to become a paramedic and be able to serve those in my community. I chose to join Ka Moi because I love to write and be able to show the other side of a story. I feel that Ka Moi will help me become a stronger writer and expose me to the world of journalism.