Students From Tahiti Visit and Enact Cultural Exchange
Students from Samuel Raapoto High School were hosted by the student body and participated in cultural exchange.
The Tahitian students were from two sections of the school, one group specializing in the performing arts, the other specializing in the visual arts. They arrived at Kōnia on Feb. 18th and began their visit in the choral room. Students from the Boys Concert Glee Club and Hawaiian Ensemble welcomed the students by performing songs and hula for them.
The headmaster of the school explained with a translator the history of their school, their connections to our school in the past, and the purpose of their visit. Because of the close cultural ties between the people of Hawaiʻi and Tahiti, their goal during their visit was to provide all of the students involved with cultural exchange in order to bring us together to be one ʻohana.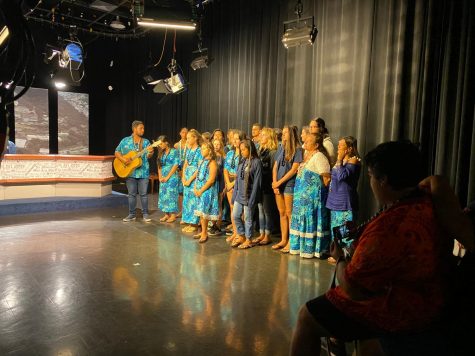 Following their initial welcome in the choral room, various classes had the opportunity to go into the auditorium and watch the students from Raapoto perform Tahitian song and dance.
During the lunch and homeroom periods, members of the Concert Glee Club had a "jam session" in the middle of Midkiff, both groups exchanging songs and dances with each other. Junior Connor Sala said, "It was so cool to be able to share our songs with them and see their faces light up with joy."
The group then split to visit classrooms, the TV studio, the school bookstore and also taught members of the student body how to dance a Tahitian song in the dance studio. Toward the end of the day, the group remained around the performing arts building interacting with the students through song, dance and conversation until they left after the school day ended.
Senior Zachary Lorenzo said, "The Tahiti exchange was really inspiring and cool for me. I think that itʻs not only beneficial to learn about other Polynesian cultures but interact with them as well. Hearing them sing and playing some Tahitian songs with them was one of the highlights of my year!"
About the Contributor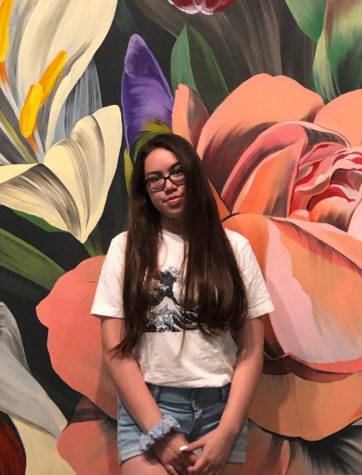 Kiersty McKee, Reporter
EMAIL: kiersty.mckee@imua.ksbe.edu
Aloha! My name is Kiersty McKee and I am from Papakōlea, Oʻahu. I am currently a senior, and I began my journey at Kamehameha in Kindergarten. I am a member of the Concert Glee Club, the senior class board, as well as a few clubs on campus. This is my first year writing for Ka Mo'i, and I joined to determine my interests going into college to possibly decide on a major and career path.