Kuʻi At The Capitol
Students, teachers, and members of the community joined together on Jan. 15 to voice cultural views to elected officials at the State Capitol. "Ku'i at the Capitol" has been held for over five years, falling on the same day as the opening of the Hawaii State Legislature every year. After recent protests against the Thirty-Meter Telescope across the state, the public was inspired to rename and expand the event, usually hosted by Kamehameha Schools, to be turned into a community event called "Hawaii Rising".
Concert Glee, Hawaiian Ensemble, Kauhale, ASKS, and Speech Communication classes were among those in attendance, participating in various activities throughout the day. Concert Glee sang "He Mele Lāhui Hawaiʻi" at the statue of Queen Lili'uokalani.
Senior Kama Wong says, "This event is special because it gives students the opportunity to represent their community. We are able to voice our concerns about the community one-on-one with our representatives, which is something we aren't able to do every day"
A central objective of Ku'i at the Capitol has always been to create an open discussion with legislators about issues in the Hawaiian community, the most prominent issue at the moment being the protection of Mauna Kea. Aha Ceremonies, which are practiced on the Mauna, were carried out on Capitol grounds at 8 AM, 12 PM, and 5 PM. Everyone was invited to participate, and all individuals in Hawaiian Ensemble participated in the morning and noon ceremonies.
Pu'uhuluhulu University is a series of Hawaiian culture courses taught on Mauna Kea by different members of the Hawaiian community, including Kamehameha Schools Hawaiian History teacher, 'Umi Perkins. This introduction of mass Hawaiian cultural education was brought to Hawaii Rising this year, which made the event about much more than just ku'i. Speakers and performers were also present throughout the day, including Kamehameha Schools educators Snowbird Bento, Kaleo Trinidad, and Tatiana Fox.
This event will continue to thrive in future years, as it has now progressed from strictly kuʻi to an event that everyone can participate in.
About the Contributors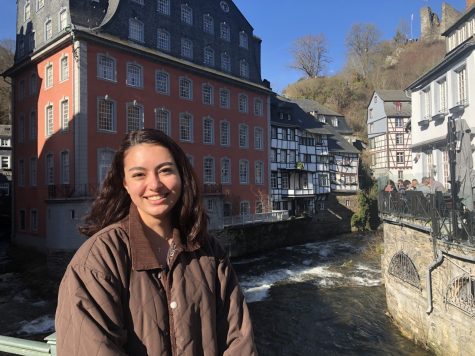 Mahina Kameenui-Becker, Reporter
EMAIL: mahina.kameenuibecker@imua.ksbe.edu
Aloha! My name is Mahina Kameʻenui-Becker and I am from Hawaiʻi Kai, Oʻahu. I am a senior and have been a student at Kamehameha since the fourth grade. This is my first year writing for Ka Mo'i, and I wanted to write for this newspaper to be more involved with the development of current events within and outside of our school.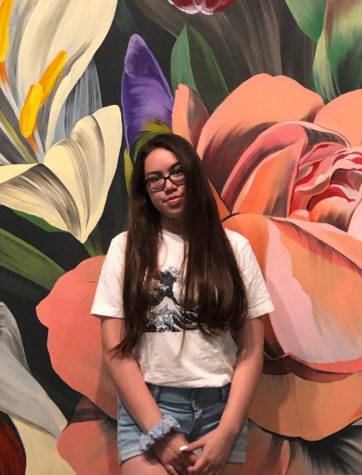 Kiersty McKee, Reporter
EMAIL: kiersty.mckee@imua.ksbe.edu
Aloha! My name is Kiersty McKee and I am from Papakōlea, Oʻahu. I am currently a senior, and I began my journey at Kamehameha in Kindergarten. I am a member of the Concert Glee Club, the senior class board, as well as a few clubs on campus. This is my first year writing for Ka Mo'i, and I joined to determine my interests going into college to possibly decide on a major and career path.