Ka Mōʻī App Launch News
On Feb. 4, Ka Mōʻī had their app launch party. The launch will include a booth between Auditorium and Midkiff that runs all day through the I&E period. There will also be another booth at Paki 101 which will operate during the I&E period. For those who download the app, they will receive a free Kamehameha Brownie.
The Ka Mō'ī App gives users access to the Ka Mōʻī website through the use of a phone app. The app is available on both the Apple and Google Play stores. This app will have news stories produced by the Ka Mōʻī staff as well as  Puka Mai Ka Lā, daily bulletin, School Announcements, etc.
The app was the product of a 5-month long process that was started by our Website/Technology Director, Joby Lum. When asked about why he created the app, Lum said "I wanted to be able to expand our reach as a newspaper and I thought that using an app would make it convenient for students to access our content". The creation of the app has not only made Kamehameha Schools one of the first with a mobile app for their newspaper but has allowed Lum to host a presentation at the JEA/NSPA 2020 Spring Convention in Nashville Tennesee.
Here is the current number of scans throughout the day (Please note, download data will not be available until tomorrow):
Period 2                10
Period 4                96
Lunch Block 1 .   147
Lunch Block 2     213
Period 6                219
Period 8                280
Due to the high amount of students downloading our app, we were unable to distribute Kamehameha Brownies during the I&E period. Mahalo to everyone who made this a successful app launch!
About the Contributors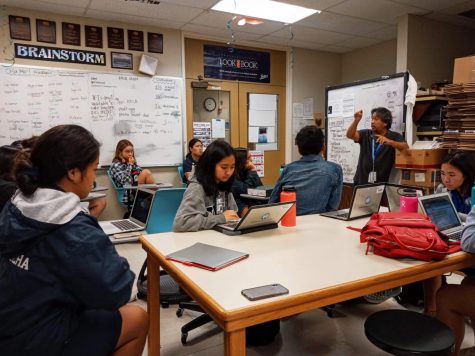 Ka Mōʻī Staff 2019-2020, Staff
We are the 2019-2020 School year Ka Mōʻī staff. We are 15 students that are trying to provide Kamehameha Schools a quality newspaper. Stay tuned for more!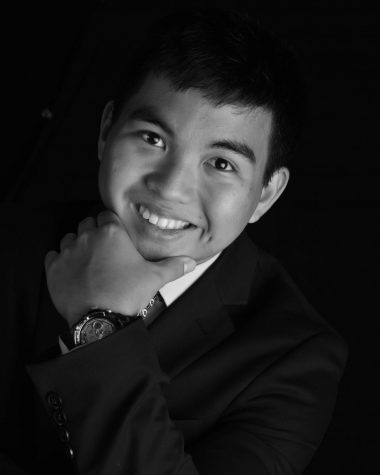 Joby Lum, Website/Tech Director
EMAIL: joby.lum@imua.ksbe.edu
My name is Joby Lum, some know me as Mateo and I am a senior and a first-year member of Ka Moi. I came to the hill during my Freshmen year. I have many interests that range from photography to politics and medicine. I am the president of the KS Lifesavers Club and the KS Aviation Club. My dream is to become a paramedic and be able to serve those in my community. I chose to join Ka Moi because I love to write and be able to show the other side of a story. I feel that Ka Moi will help me become a stronger writer and expose me to the world of journalism.