The March for Breast Cancer Awareness and Pauahi
Joby Lum, Website/Tech Director
October 23, 2019
On Friday Oct. 18, the Kamehameha high school Kapālama campus held its Walk for Pauahi event.
Two weeks prior to the event, students from grades 9-12 were encouraged to purchase two-dollar pink breast cancer awareness bracelets in order to be able to wear pink attire on Oct. 18.  All proceeds from the bracelet purchases were donated to the Susan G Komen Breast Cancer Charity. October is Breast Cancer Awareness month which is traditionally celebrated by a pink ribbon and the color of pink.
The walk was hosted by the Associated Students of Kamehsmeha Schools to not only raise awareness for breast cancer, but also as a way to remember what Pauahi has done for the Kamehameha schools haumana. Pauahi suffered from breast cancer before she passed away.
The event started with participants gathering around the stage near the front doors of the auditorium for prayer. After the conclusion of morning prayer, the walk began with our Poʻokula, Dr. Taran Chun, leading the procession holding a banner that said: "Walk for Pauahi". The walk took the procession around Konia Circle approximately 5 times before students were excused to attend their 2nd-period classes. While students circled Konia field, whiteboards were set up alongside the stage where students could write their names on pink ribbons and stick it on the board.
Kealohi Chu, a senior, stated that the event was a "great way for students and staff to show their support for those who struggle with breast cancer and to show the love we have for ou princess and what she did for us. As someone who has lost friends and family to different types of cancer, I took it to heart."
This event was covered by the school's student news broadcasting class, yearbook class, and also through the use of drone footage.
About the Contributor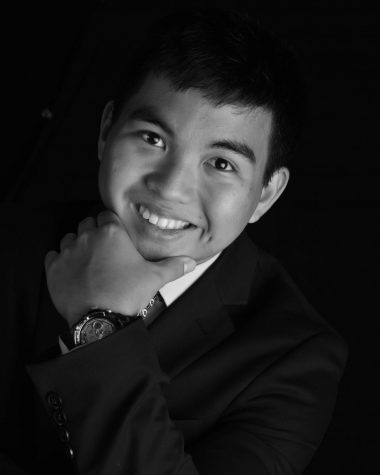 Joby Lum, Website/Tech Director
EMAIL: joby.lum@imua.ksbe.edu
My name is Joby Lum, some know me as Mateo and I am a senior and a first-year member of Ka Moi. I came to the hill during my Freshmen year. I have many interests that range from photography to politics and medicine. I am the president of the KS Lifesavers Club and the KS Aviation Club. My dream is to become a paramedic and be able to serve those in my community. I chose to join Ka Moi because I love to write and be able to show the other side of a story. I feel that Ka Moi will help me become a stronger writer and expose me to the world of journalism.