Japan Club Makes a Comeback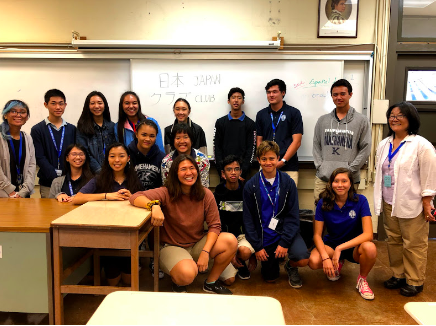 Hang on for a minute...we're trying to find some more stories you might like.
Kamehameha Schools is big on their extracurricular. There is a wide range of clubs offered to anyone who is willing to join, along with the possibility of creating their own. One club which may not be known about by many yet has been here for a while is the Japan Club. Resurfacing in 2016, the Japan Club has been making its comeback and wants to make itself known to more of the students. Club president, Katelyn Pang said "I had started the club my junior year as I grew more of a passion for the Japanese culture and language. I decided that I'd be willing to take on the responsibility of re-starting the club once again." With the help of a few students sharing the same passion for the Japanese culture, the club was once again brought on. The club is working hard towards their main goal of getting to take a trip to Japan. Anyone who shares the similar interest of the Japanese culture is able to join. To help fundraise for the trip, the club is gaining the help of Taste Tea here on campus. Be sure to keep an eye out for the Taste Tea truck as the club will start fundraising as soon as Nov. 13!