Seniors Gain Support with Senior Lūʻau
Saturday Oct. 23 was Kamehameha Schools' annual Senior Lūʻau.
Senior Lūʻau is a time to celebrate and bring the class together. It is also a time in which families support the senior class in one of the most important fundraisers for the school year.
This fundraiser goes to help the senior class in activities such as prom and project grad. It also contributes to serving the students family for everything that they do for the class of 2019.
Families gathered from as far as Kaua'i all the way to Big Island in support and to meet the people that their students have been growing up with.
"I'm just glad that I got to meet the kids that my granddaughter are friends with," said Beth Sakurada, a 2019 Parent, "It's not easy getting to the island a being able to sit down with everyone and have a good conversation."
About the Writer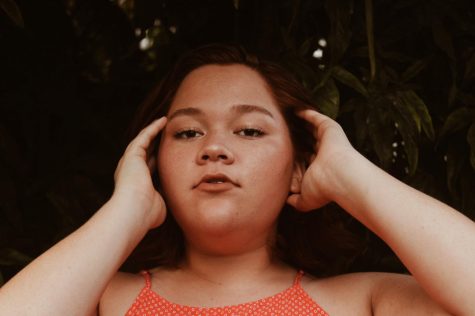 Shaniya Sakurada, Staff Reporter
Aloha, my name is Shaniya Sakurada. I am from Kalae, Molokaʻi (it's very north and in a forest). I am currently a senior at Kamehameha schools. This is my first year writing for Ka Mōʻī. I adore the delicacy of 1940-1960ʻs music. Cherishing books and the characters held betweeen the pages is my number one job. When iʻm not being loud or obnoxious, Iʻm ususally hiding in my room with my nose stuck in a book or watching netflix. My favorite activity to do is eat and travel, or both at the same time. I hope to gain a better understaning of journalistic writing and improve on my 'skills'. My goal this year as a senior in Ka Mōʻī is to be productive all the while being creative.