Kamehameha Middle School Students Win World Championship at LLWS
KAPĀLAMA – On August 26, 2018, the Hawaiʻi Little League World Series team out of Honolulu captured the World Championship after a 3-0 victory against South Korea. This is the third Little League World Series pennant for Hawaiʻi, with the last championship coming in 2008.
Of the 15 players, five boys; Aukai Kea, Kaʻolu Holt, Caleb Okada, John De La Cruz, and Bruce Boucher, are students at Kamehameha Middle School. In an exclusive interview with Ka Mōʻī, the five boys spoke about their experience and how life at school has been, following their return from Williamsport, Pennsylvania.
Back on the hill of Kapālama, the boys have been hailed as heroes by their fellow classmates, even receiving a welcome back assembly from the entire middle school.
"It's pretty weird because everybody is like ʻhey world champion, how does it feel to be famous?'" said catcher Bruce Boucher.
In terms of continuing their baseball success, all five boys have said they will be trying out for the school's intermediate baseball team this upcoming spring season.
About the Writers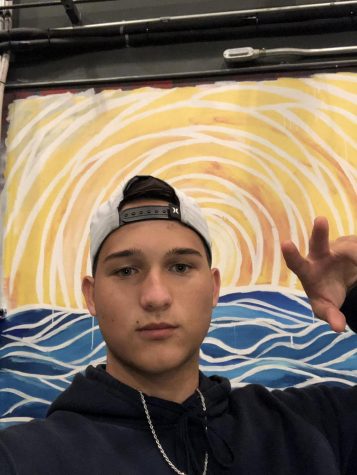 Colt Almodova, Sports Editor
The man, the myth, the legend, Colt Almodova. Some call me the "Baby Horse" especially on our Puka Mai Ka Lā. I'm an avid sports lover with aspirations of becoming a sports broadcaster and following my dream. Mililani is my homeland and I am and a Island boy through and through. Going to the beach at bellows and eating shave-ice is a staple every weekend. If I could only eat one thing for the rest of my life it would have to be khaki mochi a.k.a. arare a.k.a. mochi crunch. One last thing, I believe that the difference between ordinary and extraordinary is that little extra.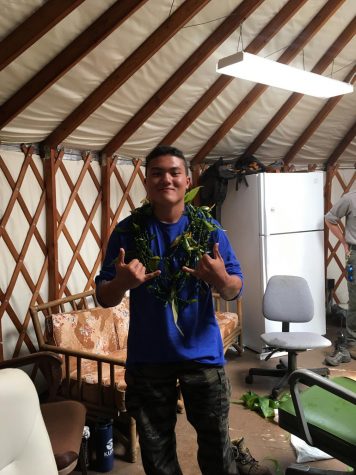 Reece Okumura, News Editor
Howzit everybody! My name is Reece Okumura. I am from Hawaii Kai, and I am a senior. This is my first year in Ka Mōʻī, and I really like it! I was recommended for this class, and I really enjoy writing stories and interviewing people about things that are going on within our school. My goal for this year is to report as many stories as possible, and make the newspaper something that everyone on campus wants to read. Besides Ka Mōʻī, I am apart of the wrestling team, the air rifle team, and robotics.