Lifesavers Club Kicks Off New School Year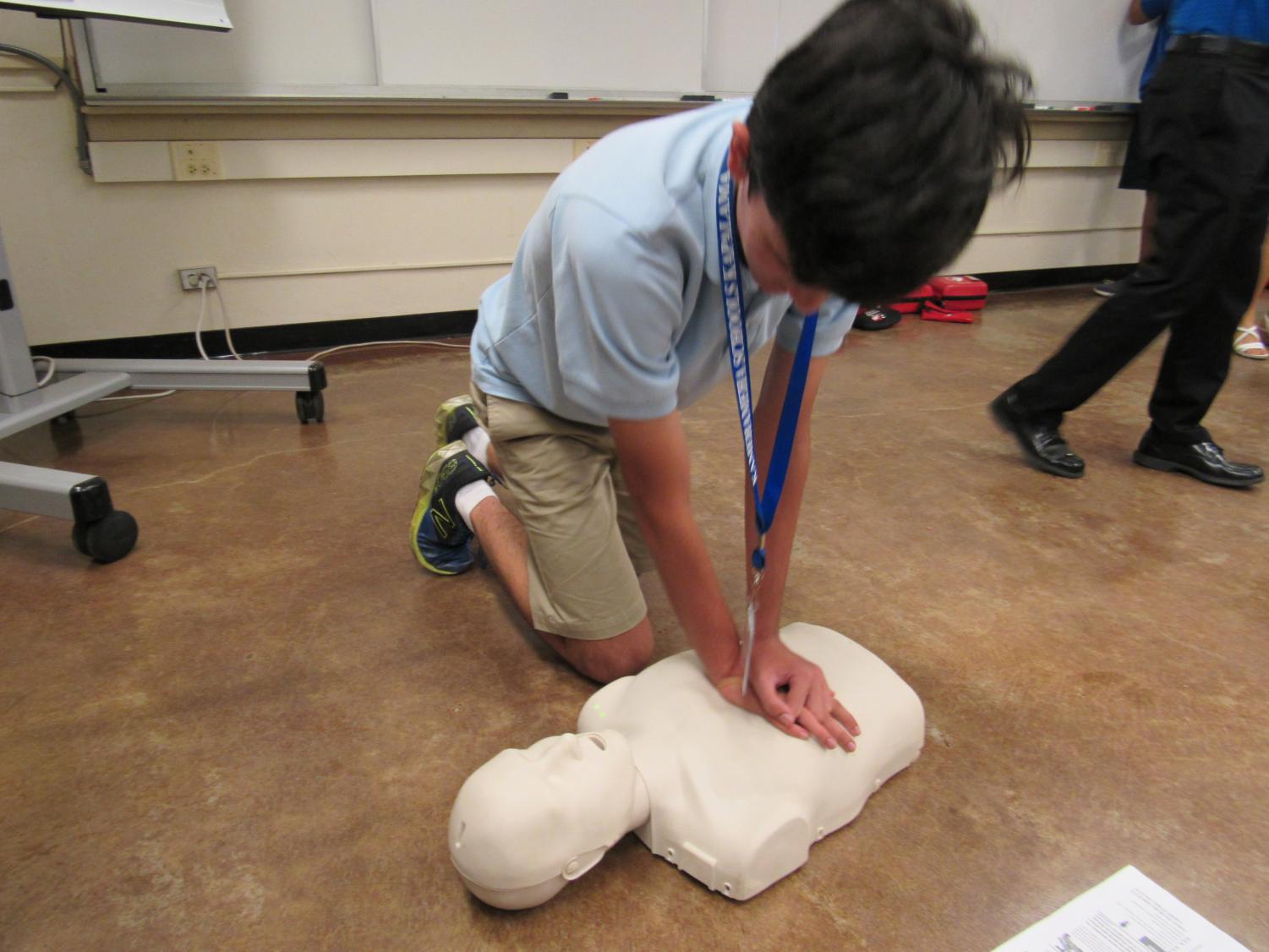 With the new school year just starting, one of the most anticipated occurrences is the arrival of clubs and extracurricular activities.
Among these clubs, is Lifesavers. Headed by Joby Lum, a junior, this club strives in providing hands on training for CPR and AED skills in a time period of 40 minutes. Currently in Hawaii, there is only an eight-percent survival rate of surviving a heart attack or sudden cardiac arrest and the Lifesavers club is actively trying to raise that rate through homeroom and community engagement.
This year, the LifeSavers club has decided unanimously to support a bill that would require graduating high schoolers to be taught CPR. A 40 minute training session is all that is needed to be able to teach students the necessary skills needed to save a person who goes into sudden cardiac arrest or a heart attack. A small price to pay in order to save a life.
When asking Club President Joby Lum about why people should decide to join this club, he responded by saying "This club offers a lot of opportunities for community service, it allows for people to interact with each other in the community and on campus, and it really gives people a sense of pride that they are saving a life".
This club is open to anyone who wants to make a difference in school and their communities. The Lifesavers club anticipates training our fellow warriors at Kamehameha Middle and Elementary School, and also through community events such as Kids Day at the State Capital. This is also an opportunity to garner some community service hours for college applications. Whether you are certified in CPR or not, the club encourages all interested individuals to sign up at www.kslifesavers.weebly.com/forms.