Ambassadors of Photography and Videography Club Welcomes New Members
Ambassadors of Photography and Videography Club Welcomes New Members
Shaniya Sakurada
The Kamehameha schools Ambassadors of Photography and Videography Club (APV) is encouraging high school photographers and videographers to join the club.
Anyone with or without photography skills is welcomed to join.
The club is run by president, Rory Keliʻikipi (12), vice president, Connor Slavens (12), Secretary, Anuhea Tanoura (12), and Secretary, Leah Feato (12).
"This club is a place for people to be showcased and also to build a photography portfolio," said Rory Keliʻipiki.
They plan to take many field trips to give students opportunities to take photos and videos, possibly even an off-island trip.
"We'd also like to invite professional photographer and videographers and give you (the students) an opportunity to get advice on how to become better," said Keliʻipiki.
Club meetings are to be held at least once a week, participation is key for those wanting to go on field trips. More information to come as the ASKS still need to approve of the club, which is to be determined by September 19.
If any students would like to join, you can contact the clubʻs president Rory Keliʻipiki at rory.keliikipi@imua.ksbe.edu. You are also able to Direct Message the Clubʻs instagram @ksaphotovideo.
About the Writer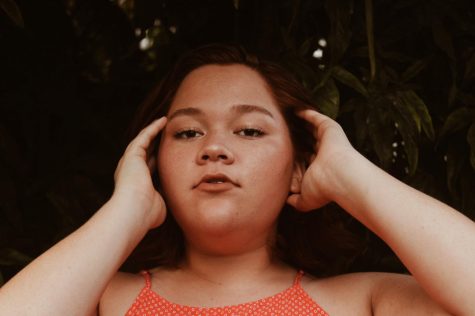 Shaniya Sakurada, Staff Reporter
Aloha, my name is Shaniya Sakurada. I am from Kalae, Molokaʻi (it's very north and in a forest). I am currently a senior at Kamehameha schools. This is my first year writing for Ka Mōʻī. I adore the delicacy of 1940-1960ʻs music. Cherishing books and the characters held betweeen the pages is my number one job. When iʻm not being loud or obnoxious, Iʻm ususally hiding in my room with my nose stuck in a book or watching netflix. My favorite activity to do is eat and travel, or both at the same time. I hope to gain a better understaning of journalistic writing and improve on my 'skills'. My goal this year as a senior in Ka Mōʻī is to be productive all the while being creative.