Students Emerging from High School Shooting bring Hope to the Country
In the aftermath of a mass shooting which killed 17 people at Marjory Stoneman Douglas High School in Parkland, Florida, a number of students who survived the attack have become prominent forces in gun control.
One of the notable students amidst the tragedy is Emma Gonzalez, a senior at Marjory Stoneman Douglas High School. Soon after the shooting on Feb 14, Gonzalez, alongside fellow students David Hogg and Cameron Kasky, organized a movement that constitutes the strongest voice for gun law reform since the Columbine High School massacre in 1999.
But while Gonzalez and her fellow students represent a youth movement that may lead to actual gun control, Emma stands out amongst her peers. The daughter of a Cuban immigrant, Gonzalez is a manifestation of the sheer willpower that this generation of youth possesses.
During her rousing speech at a gun control rally in Fort Lauderdale on Feb 17, Gonzalez proved to be highly critical of companies and Government officials supporting the current gun laws. "The people in the government who were voted into power are lying to us. And us kids seem to be the only ones who notice and our parents to call BS. Companies trying to make caricatures of the teenagers these days, saying that all we are self-involved and trend-obsessed and they hush us into submission when our message doesn't reach the ears of the nation, we are prepared to call BS," said Gonzalez.
Gonzalez's piercing words embody the energy and determination of this youthful movement of change. Gonzalez, her cohorts, and million followers involved in the movement today embody the ideal that although the members of this movement may be young in age, the magnitude of their impact is hardly inhibited by it.
Last week, Florida Governor Rick Scott signed Senate Bill 7026, which tightened gun control throughout Florida State, and also allows for some teachers to be armed. On Capitol Hill, the White House proposed providing teachers with rigorous firearms training, and backed a bill to improve criminal background checks on gun buyers – an idea which President Trump said he would support.
About the Writer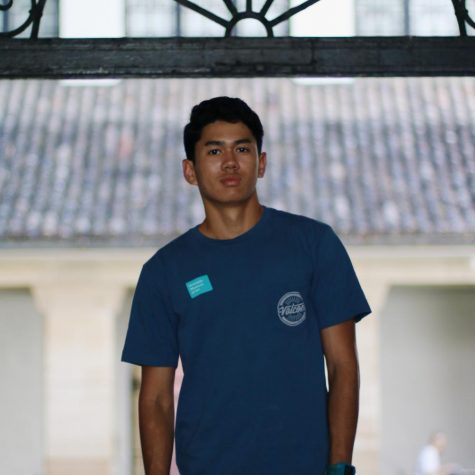 JP Newmann, Staff Reporter
Hi, my name is JP Newmann, I'm a senior at Kamehameha and I'm from Kailua, Oʻahu. This is my first year as a staff reporter for Ka Mōʻī, and I decided to join in my senior year because I've always had a passion for writing and an interest in current events (hence my curiosity in pursuing journalism and in joining the school newspaper). Aside from my academics, I play Varsity Golf for the school team, and on weekends I really enjoy spending some time in the ocean. My aspirations for this year in Ka Mōʻī is to give the reader a high-quality school newspaper and to write meaningful stories that interest the students and faculty of Kamehameha Kapālama.