Blood Bank of Hawaii Returns to KS for Semi-Annual Blood Drive
The Blood Bank of Hawaii will return to KS on April 3-4 for the semi-annual blood drive. The drive will take place in Konia 108-109.
Faculty members, staff, and students who are 16 years or older and who meet the physical requirements are eligible to donate.
With an allotted 200 slots for blood donors this time, ASKS members and co-chairs of the event Chara Kekona ('18) and Kaʻai I ('19) are hoping to get a list of 250 volunteers in case people are deferred after their mini physical or cancel their appointments.
"Our goal is to break the record that was set at the Halloween blood drive, but we can't do that without the help and participation of all of our eligible students," said Kekona.
One blood donation can potentially save three lives. According to the Blood Bank of Hawaii, about 200 blood donors are needed every day to meet the needs of Hawaii's patients.
Although mild faintness can occur from donating blood, donors can mitigate this minor side effect by getting a good night's rest prior to donation and by enjoying a hearty kalua pig slider or one of KS' famous brownies, which will be provided to donors by ASKS and Flik.
Students can schedule an appointment to donate blood by emailing Kaʻai at kaai.i@imua.ksbe.edu or texting Chara at (808) 291-1015. 16 and 17-year-olds are required to have a signed parent consent form, which are available in Midkiff Library and Smith Office.
About the Contributor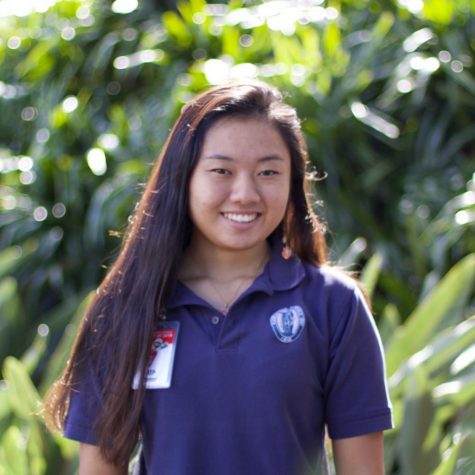 Aya Chang, Staff Reporter
My name is Aya Chang. After three years of high school, I am delighted to finally be a part of the Ka Mōʻī staff. When I'm not writing, I like to spend time with my friends.