Cat & Dog Huggers Members Donate to SPCA of Texas to Help Hurricane Harvey Victims
Hurricane Harvey, which has left Texas in shambles after first making landfall exactly one month ago, is estimated to have left thousands of pets stranded or displaced. KS Cat & Dog Huggers club members joined in the nationwide effort to help these animals by donating to the Society for the Prevention of Cruelty to Animals (SPCA) of Texas.
"The Cat & Dog Huggers club is filled with a diverse array of students all sharing one dream: to give animals that extra TLC they deserve," said senior Bella Pasa, the Cat & Dog Huggers president.
Cat & Dog Huggers club members gathered over $200 to donate to the SPCA of Texas.
The SPCA of Texas is continuing to care for hundreds of pets at their temporary animal shelter in downtown Dallas and at the Jan Rees-Jones Animal Care Center as people are now slowly beginning to pick up their pets.
If you would like to help out in the future, you can talk to any Cat & Dog Huggers member. "Our club travels around the island on monthly activities helping out non-profit organizations in hopes to spread the aloha and love we have towards our animal companions," said Pasa. "You can spot us repping our tie-dye apparel and occasionally holding a puppy or two."
About the Writer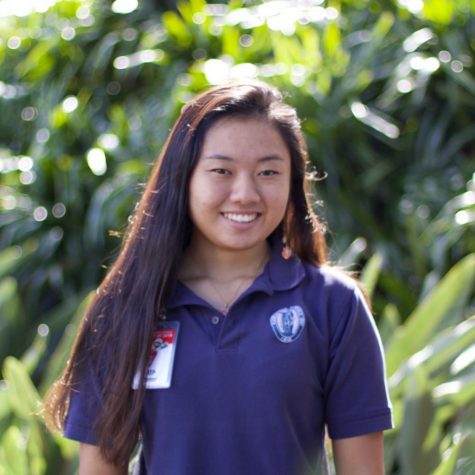 Aya Chang, Staff Reporter
My name is Aya Chang. After three years of high school, I am delighted to finally be a part of the Ka Mōʻī staff. When I'm not writing, I like to spend time with my friends.