KSK Band Members Participate in The 90th Macy's Thanksgiving Day Parade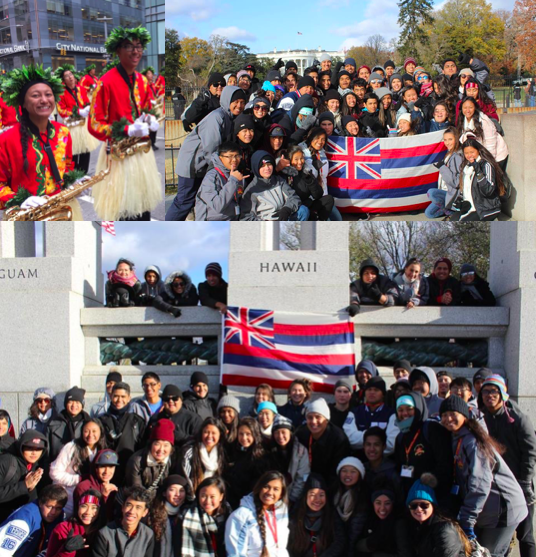 The Kamehameha Schools Marching Band, in addition to other local school bands, participated in the 90th annual Macy's Thanksgiving Day Parade in New York this year. Around 600 hula dancers and band members were chosen from different islands to come together as the Na Koa Ali'i Hawai'i All-State Marching Band. Select members of the marching band, as well as the color guard, flew up to New York on Nov. 18 to prepare for the performance that took place on Nov. 24. The Na Koa Ali'i Hawai'i All State Marching Band has been preparing for this parade since September 2015, and its members have dedicated countless hours into making this performance successful.
"We usually had one practice every month on each of our respective islands. On the trip we had 3-5 hour practices every day, until the morning of the parade," said senior Keylee Leong, a trombone player that attended the trip.
Leong described the experience as an unforgettable one, filled with many memories.
"The crowd loved us! Cheering was non-stop until we finally performed on the Macy's Star. It was also really awesome meeting people from different schools around the state since we were the All-State Marching Band," said Leong.
Although the trip was cold, Leong enjoyed participating in the festivities with her fellow band-mates. Overall, the trip proved successful for the marching band, and many memories were made. This collaboration will go down in history, as it will be remembered by all those that witnessed the exciting performance.