Cat and Dog Huggers Club Advocates for Stray Kittens
Amongst the clubs at KS, the Cat and Dog Huggers Club dedicate their time to caring for and protecting stray cats on campus who are in desperate need of food and shelter.
There are currently 15 kittens on upper campus that are being monitored and fed by 40 of the club's student members. However, over the course of 10 years, KS has neutered and sterilized more than 200 of these fluffy creatures. Maintaining an average of $60 per month on expenses, members of the club volunteer to feed these kittens behind the Midkiff building.
When asked about the reason why the club takes responsibility for the kittens, Junior Amberley Ha'oMagno said, "It's important that we do this because cats can live freely here instead of being in fear if they would be put down or not."
How, may you ask, does one club get the resources necessary to continue carrying on this prestigious program? The answer is fundraising. In fact, in December, the club will be selling tie-dye shirts, totebags, shoelaces, bandanas, muffins, and Bubbalicious drinks. All profits will be going toward supporting the kittens and other animal organizations.
As anyone who has ever done a fundraiser would say that it takes a lot of patience, planning, and hard work in order to successfully pull it off. Why then should one continue? The answer lies within the members' passion and will for helping and loving animals.
"When you have a passion for animals, having responsibility to take care of them benefits you in a way that gives you skills that will last a lifetime," said Junior Roxy Menderios.
About the Writer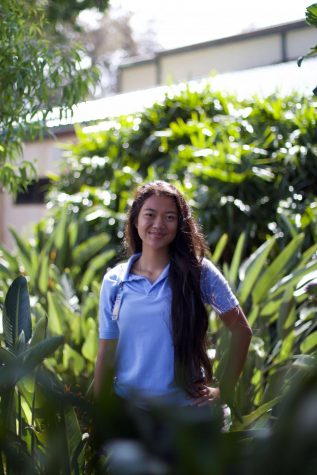 Sydnee Valdez, News Editor
Aloha! My name is Sydnee'O Valdez and I am currently the News Editor. This is my second year at Ka Mōʻi and it has both improved my writing skills as well as started my passion for journalistic writing. Over the summer I interned with UH Mānoa's student newspaper, Ka Leo, and have learned a lot about the journalism field. As an editor for KSK's newspaper, I am excited to teach those newly learned skills to this year's staff. My goal is to improve the works published in Ka Mōʻi, while shaping our staff into the role models future KS reporters will look up to. I'm excited for what this year will bring and all the achievments we as a staff can accomplish.