Joyful Mele Unites Individuals To Fight Violence and Abuse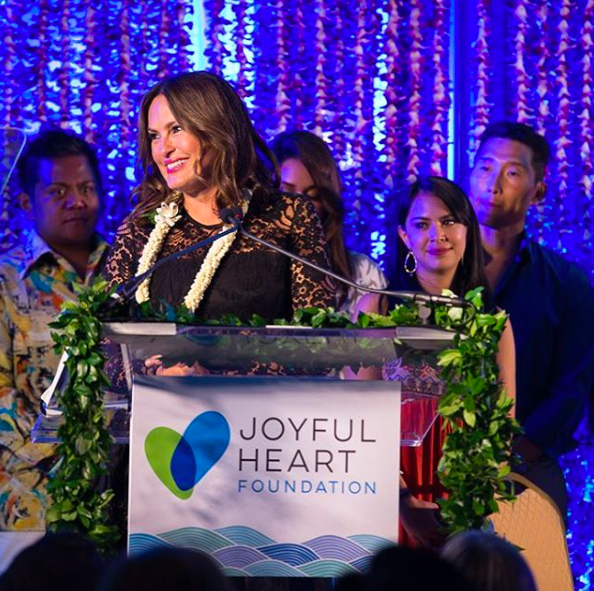 With 2016 coming to an end, many sad events have occured that we wish hadn't. Now, more than ever, we need foundations such as Joyful Hearts.
The Joyful Hearts Foundation was founded by actress Mariska Hargitay, who is better known for her role as detective Olivia Benson in the TV series Law & Order: Special Victims Unit. She says that her part in the show had opened her eyes to the violence that occurs every single day.
"I would recieve letters from fans who would tell me about their stories of sexual assault,"  Hargitay said.  She found an awakening here in Hawaiʻi, and this lead her to founding the Joyful Hearts Foundation. Their mission is to bring healing, education, and advocacy to all victims of sexual abuse.
Hargitay held a benefit dinner called "Joyful Mele" at the Kahala Resort on Sept. 4.   The KS Hawaiian Ensemble was asked to perform in front of all the guests to open up the evening. To begin the event, the class of 2017 offered their class oli, and as guests made their way down to the dining area, the junior class greeted them with their class oli. Once all guests were seated, the KS Hawaiian Ensemble opened the night by dancing a kāhiko song called " ʻO Wākea" which speaks of the birthing of the islands. Many people were not from Hawaiʻi so it was something that really captured the audience's eyes. Some began to tear up because they had never been greeted in such a way. It was a great experience for the haumāna at Kamehameha and those who attended.