Hepatitis A Rules Over Genki Sushi Locations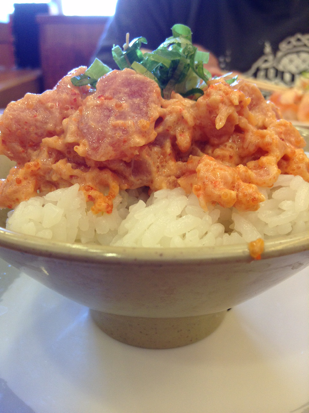 Genki Sushi locations all throughout the islands of Oahu and Kauai have been forced to shut down due to being the source of the Hepatitis A outbreak. On Monday, Aug. 15, the Department of Health traced the source of this disease to the scallops which were imported from the Philippines.
Health officials said that about 170 people were infected with the virus that required hospitalization, and that the scallops were most certain to blame.   Freshman Joslyn Kawelo went to Genki sushi, located in Kapolei, on Sunday, Aug. 14., just two days before the DOH ordered all of its locations on Oahu to close. Kawelo said she ate the chicken karage, rice and a tuna salad hand roll, but received her hepatitis A shot when she was ten years old.   However, Kawelo was concerned about whether or not the shot was still in her system.
"I feel kind of shocked and scared at the same time. Those workers probably used the same gloves that they used to make the scallops, and I'm scared of getting sick, " the freshman said.
In response to Health officials' recommendations, Genki thoroughly disinfected all surfaces and disposed of all food inventory.  Genki has not re-opened their restaurants to date.