Club Feature: Marx and Crafts Donation Drive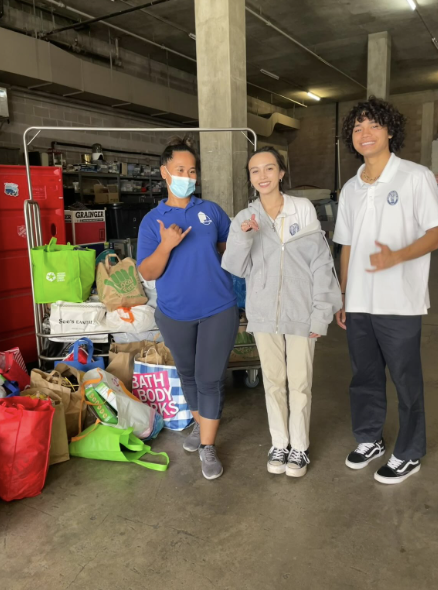 The Marx and Crafts Club was created in hopes of solving problems commonly faced by native Hawaiians as well as other marginalized groups from a leftist approach. The name of the club is a play on words replacing the "arts" in arts and crafts with Karl Marx's name. By studying the work of artists and authors, the club finds unique solutions to many problems faced in our society.
Recently, the club put a donation drive together at Konia Field to give back to the community. Club organizer Ella Turner says that the donation drive turned out to be more successful than they had hoped. Turner says that "during the last two days of the drive, [the club] collected double the expected amount." Many high school students contributed to this event and the club plans to host similar events in the future, which will hopefully have similar if not better results than their previous donation drive.
Turner claims that the club is currently trying to get a "state permit to start a communal fridge/pantry downtown," so there will be more community involvement to support their movement. The club is also planning a community event with "a few bands, some speakers, and loads of activities." In addition, there will be a second donation drive in the spirit of the Christmas season to look out for. 
If you are interested in joining the Marx and Crafts Club, don't hesitate to contact Ella Turner by email at [email protected].