Not Everything is Merry During Christmas—And Here's Why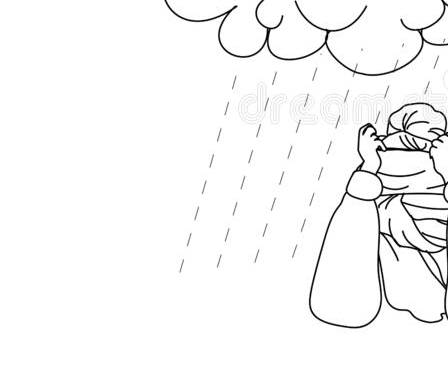 "Feeling the winter blues" is a common experience for many during Christmas time.
However, many feel as though the term is just another myth theorizing why humans feel the way
they do. The lethargic and cold feel of winter weather is known to make each of us feel a bit
more languid than usual seasons, and while it is easier to just slum up the abrupt low mood with
the angst of intensified pressure at school, work, or home, scientific evidence has shown that the
season really can affect our moods.
Scientists believe that the root of this feeling is related to the way our bodies react to the
lack of daylight. According to Ram Mahato, M.D., medical director of the Center for Behavioral
Health at JFK University Medical Center, "This change in sunlight and season can also affect
your body's levels of serotonin and melatonin, two hormones that affect your mood." This shift
from a lack of exposure to sunlight, and disruption in circadian rhythms; your body's internal
clock which help control sleep cycles; is likely to manifest into a gloomy feeling associated with
lack or more of sleep and/or lower levels of energy.
While feelings of lethargy, inertia, and even apathy, can certainly be attributed to the
change in season, it is important to note that these feelings should not permeate all aspects of
your life, deeply hindering your ability to enjoy typical days. If you feel that during wintertime
you are typically enamored by a deeper sense of sadness, you may be facing Seasonal Affective
Disorder (SAD). According to Mayo Clinic, Seasonal Affective Disorder can be defined as "a
type of depression that's related to changes in seasons—SAD begins and ends at about the same
times every year." SAD, which affects nearly 5 percent of adults and lasts 40% of the year
(American Pscyhiatric Association), is also known to cause depression during spring or early
summer and may resolve or continue during the fall or winter months.
While it is easy to attribute a list of factors; feeling down most of the day, losing interest
in things you once enjoyed, difficult concentrating; as symptoms of SAD, it is impertinent that
you see your medical doctor for a proper diagnosis and/or treatment. Don't let yourself get
caught up in winter blues—go for a walk during daylight, spend time with friends, enjoy the
Christmas lights with your significant other—the sun will come soon.