Living in a Pandemic Prompts Penelope Owen to Make Masks
While many are shuffling to find and buy masks, Penelope Owen constructs her own and encourages the public to learn and make their masks. Beginning this Monday, April 20, Kirk Caldwell, the mayor of Honolulu, mandates that people on Oahu will need "to wear a mask when there is interaction with the public and the employees in the business."
Owen began making masks as a necessity for herself. Posting masks on social media led her community to inquire about her mask making. People began inquiring about her mask making and were willing to pay her to make masks for them. She saw this is a business opportunity but struggled to find a reasonable price for each mask. Owen said, "When I first started, I didn't want to make a profit off of a virus. You want to be cheap but balancing it out with the effort and cost of supplies makes it more expensive."
Owen goes to Fabric Mart for her materials but also recommends going to Walmart. On Friday, April 10, Kirk Caldwell temporarily closed down Fabric Mart due to the number of people closely lining up outside of them. After protests and a petition lead by Jacob Aki pleading for fabric stores to re-open, Kirk Caldwell reconsidered the classification of fabric stores. On Monday, April 20, Fabric stores will be able to re-open as an essential business. The fabric has been in high demand that Owen had to wait in line for 2 ½ hours before being able to go inside Fabric Mart.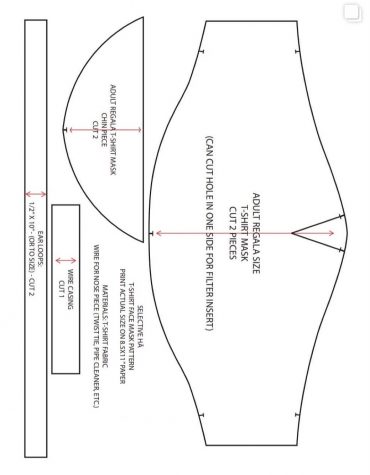 "I want people to know that a fabric mask will not protect you from the coronavirus," Owen said. "The only mask that is protective against COVID-19 is the N-95." She wants people to be able to construct masks since it will soon be an order to wear them in public. She is an experienced sewer, so making masking masks isn't too complicated for her. However, she does want the inexperienced to learn and reach out to her if needed. This article provides the mask template that Owen uses if you are interested in creating a mask. If you want to purchase masks or have inquiries about how a mask is made, you can contact Penelope Owen @lilikoibikinis808 on Instagram.
About the Writer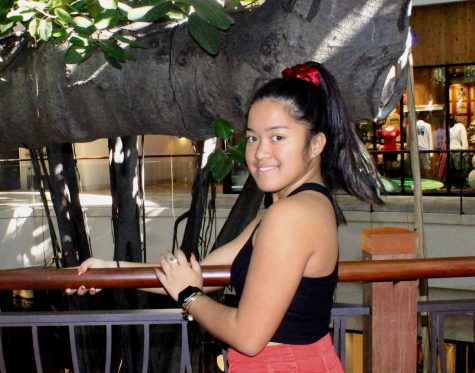 Zaysha Akina-Mahoe, Reporter
EMAIL: zaysha.akinamahoe@imua.ksbe.edu
Aloha, my name is Zaysha Akina-Mahoe. I'm a senior and this is my first-year part of Ka Mo'i. I enjoy learning about the world around me and trying new things, hence the reason I am part of Ka Mo'i.  Outside of Ka Mo'I, I am a Varsity Cheerleader as well as the vice president of Kamehameha Math Team. In the future, I hope to pursue a career that allows me to be adventurous and connected to my Hawaiian culture.