Cooking Up Good Vibes
Joby Lum, Website/Technology Director
March 4, 2020
A staff member who spreads positivity across campus is Executive Chef Dean Matsushita of FLIK. Matsushita is known among the student body who frequent Akahi as a fun and friendly guy who is always trying to interact with students. During the lunch hours, one can find Matsushita conversing with students or sitting down and talking with teachers.
The executive chef has been working for FLIK at Kamehameha Schools for five and a half years. When asked what his favorite part about his job was, Matsushita said "Honestly, the haumana!  I have learned so much from all of the current and past haumana!  It makes my day to see everyone's smiling faces!".
Joshua Quigley, a senior, agreed "[Chef Dean] brings a friendly atmosphere to Akahi working hard to provide Kamehameha Students with the best product".
"
Dean Matsushita"
— Honestly, the haumana! I have learned so much from all of the current and past haumana! It makes my day to see everyone's smiling faces!
Digital photography teacher, Spencer Freitas said "I find him very personable and I like the humanity that he shows. I think sometimes we get so busy and stressed out that we forget to make time for one another. He always seems to make time for people".
In November of 2019, Flik released a survey for students to take regarding their opinions on the food being served. Matsushita said in a statement, "I want to say mahalo piha to all of you who have taken the time to complete our survey.  All of your feedback is very important to us and we truly appreciate each and every one of you!  We hear you and we're listening!  We have compiled a list of ALL of your comments and we are making changes!  Please keep an eye out for some exciting things to come!  Please don't ever hesitate to give us any feedback!  We appreciate all positive and negative feedback, as it helps us serve you better!" The executive chef delegates hours to preparing meals for students on a daily basis, but he still makes time to try and interact with students and is always trying to improve the student meal experience.
Flik announced on their social media that due to the results of the survey, every Thusday will feature a "throwback" to homestyle chicken and warior plate and every first Friday will be Hawaiian food day. Also announced is bringing to Akahi foods such as, but not limited to burgers, hot dogs, pizza, etc.
About the Writer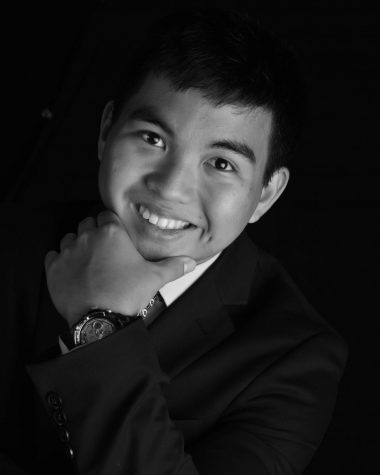 Joby Lum, Website/Tech Director
EMAIL: joby.lum@imua.ksbe.edu
My name is Joby Lum, some know me as Mateo and I am a senior and a first-year member of Ka Moi. I came to the hill during my Freshmen year. I have many interests that range from photography to politics and medicine. I am the president of the KS Lifesavers Club and the KS Aviation Club. My dream is to become a paramedic and be able to serve those in my community. I chose to join Ka Moi because I love to write and be able to show the other side of a story. I feel that Ka Moi will help me become a stronger writer and expose me to the world of journalism.