America Needs to Stay in Quarantine Longer
Joby Lum, Website/Technology Director
April 30, 2020
As of April 26th, there have been 957,875 confirmed cases of COVID-19  in the United States and a total of 53,922 deaths according to a report from the Centers for Disease Control. Most states havenʻt reached their peak in cases yet and are beginning to start their reopening of the stateʻs economy and lift on quarantine regulations. The question that we need to ask ourselves is "is it safe enough to open our states up?".
The criteria for states to begin reopening procedures according to the White House is states need to be having a 2-week period of declining COVID-19 cases. This criteria, however, could mean a state can open up despite having high cases as long as there is a decline in COVID-19 cases. There is no baseline number of cases that a state needs to have before opening, so a state could have 1,000 cases and still be eligible to open up as long as there is a 2 week period of COVID-19 cases that show a decline. Another criterion that states need to have is being able to surge hospital ICU capacity in the event there is a surge in cases. This is a good measure to have in place, however, hospitals werenʻt able to keep up with the demand of patients at their peaks. Luckily, companies are just beginning to ramp up the production of ventilators and personal protective equipment needed to combat COVID-19 patients. This production would help prepare hospitals across the United States with the equipment they need in the event of a resurgence in the fall.
If we want to be able to get back to normal life, we need to take all the precautions that we can now to prevent or depress the possibilities of a "second wave". This means we need to aggressively test people for COVID-19 as well as anti-body tests to slowly allow the American workforce back to work. To lessen the chance of a resurgence, states should only open if there are zero cases for a two week period and a 100 percent recovery of COVID-19 patients. This would greatly minimize the risk for a big surge because there are no persons with COVID-19 or that there are so few that testing for two weeks havenʻt shown any. We should also keep up the current international travel restrictions as it will help to minimize risk from foreigners bringing the virus to the United States.
Kealohi Chu, a senior, said: "I think that reopening the state right now would be a punch in the face to health care workers, you know nurses and doctors are putting their lives on the line to make people better and to just reopen would make their efforts in vain". Health care workers have been the biggest activists on protesting the premature opening of states. The healthcare workers have been tirelessly working to treat patients of COVID-19 since the outbreak began in March.
I do understand that there are people who want to open up the states again because they need the money from their jobs. Some of us think it is unwise of people to be protesting the quarantine, but we need to also realize that there are people who are starving and facing difficulties from the mass layoffs due to stay at home orders across the nation. There may be programs and food drives being provided to those unemployed, but there are always people who are at the back of the line who arenʻt able to receive the food they need to feed their families. We need to be empathetic of those who lost their jobs and just want their jobs back. We do need to prioritize public health above anything else as it will only help to minimize the deaths.
Until there is no cases for a two week period and a full recovery of COVID-19 patients, we canʻt afford to open up states again and risk the consequences of a second wave in the fall as well as the seasonal flu. How would we be able to tell the difference between the two viruses? If there is a spike in the fall, combined with those who suffer from the seasonal flu, our hospitals will be overwhelmed again. It is important that we take the lessons that we have learned from this outbreak of COVID-19 and apply it for the future to better prepare ourselves and minimize the number of cases and deaths.
About the Contributor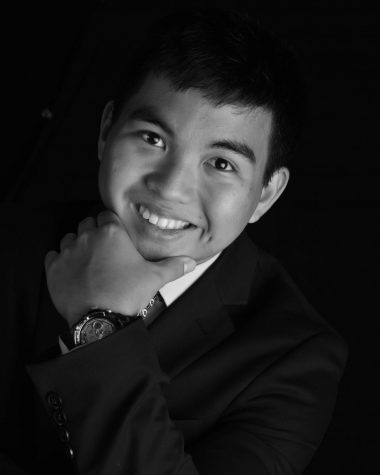 Joby Lum, Website/Tech Director
EMAIL: joby.lum@imua.ksbe.edu
My name is Joby Lum, some know me as Mateo and I am a senior and a first-year member of Ka Moi. I came to the hill during my Freshmen year. I have many interests that range from photography to politics and medicine. I am the president of the KS Lifesavers Club and the KS Aviation Club. My dream is to become a paramedic and be able to serve those in my community. I chose to join Ka Moi because I love to write and be able to show the other side of a story. I feel that Ka Moi will help me become a stronger writer and expose me to the world of journalism.